Robert L. Hess Scholar-in-Residence Program
The Robert L. Hess Scholar-in-Residence Program, established by Brooklyn College, is supported by the Robert L. Hess Fund. The program serves as a permanent tribute to the scholarly commitment of Robert L. Hess, exemplified during his tenure as president of Brooklyn College. It represents the ideal of the educated individual—knowledgeable, thoughtful, inquiring, alive to the shared purposes and concerns lining all intellectual pursuits. More particularly, it evokes the scholarly and academic virtues embodied in the curriculum at Brooklyn College.
The purpose of the program is to invite to the campus each year a distinguished individual representative of an academic discipline at the college, with the selection of such scholars being rotated through the disciplines. The distinction of the scholars in residence is based on their accomplishments and stature, not on their affiliation; they may be drawn from the academy, from the professions, or from public life. They must be able to speak to issues of their disciplines as well as significant issues of concern to the entire Brooklyn College community.
The scholar in residence engages in a variety of activities appropriate to the discipline, whether public lectures, performances, master classes, or guest lectures in undergraduate courses; participates in panels or symposia; and meets informally and socially with members of the faculty, students, alumni, and friends of Brooklyn College.
Ethiopian and African History Collection
The Brooklyn College Library has received the Ethiopian and African history collection from the library of Robert L. Hess. A portion of the Robert L. Hess Fund is set aside for the conservation and enhancement of this collection.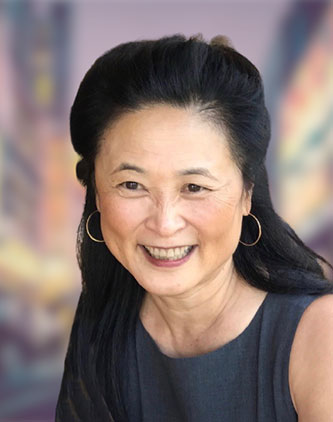 Lisa Lowe is Samuel Knight Professor of American Studies at Yale University, and an affiliate faculty in the programs of Ethnicity, Race, and Migration, and Women's, Gender, and Sexuality Studies. An interdisciplinary scholar whose work is concerned with the study of race, immigration, capitalism, and colonialism, she is the author of Critical Terrains: French and British Orientalisms (Cornell University Press, 1991), Immigrant Acts: On Asian American Cultural Politics (Duke University Press, 1996), and The Intimacies of Four Continents (Duke University Press, 2015), and the co-editor of The Politics of Culture in the Shadow of Capital (Duke University Press, 1997) and New Questions, New Formations: Asian American Studies, a special issue of positions: east asia cultures critique 5:2 (Fall 1997). Lowe's teaching interests include the study of Asian American studies and critical race and ethnic studies, colonialism and U.S. empire, and cultures of globalization.
Previous Robert L. Hess Scholars in Residence
Vartan Gregorian, 1993–94
Ann Douglas, 1995–96
James S. Langer, 1996–97
Daniel Miller, 2000–01
Robin D.G. Kelley, 2001–02
Agnieszka Holland, 2005–06
Marc Shell, 2007–08
Eleanor J. Sterling, 2009–10
Sean Wilentz, 2012–13