Poster Instructions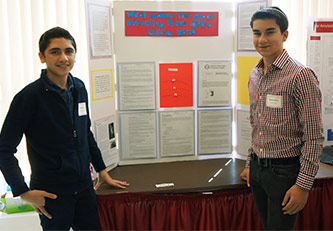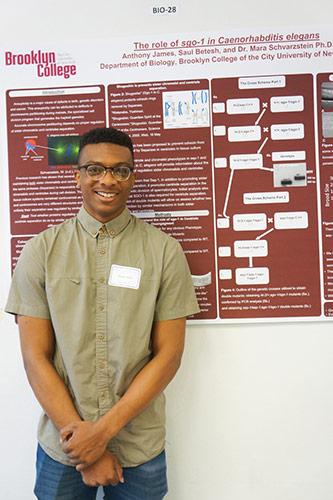 Posters should be no larger than 42in (w) x 36in (h). They should indicate the title, the authors' names and institutional affiliations.
Posters should be constructed either to be pinned or taped to the wall, or stand on a tabletop. You must tell us when you submit which format (wall or table) you will be using. If you change your mind and don't tell us, we can't guarantee that there will be space for your poster, as space is tight.  See pictures of examples below.
Posters should be clear and textual material kept brief. Illustrations, graphs and text should be legible from a distance.
Posters may have more than one author but can be entered in only one division. Please tell us which division the poster will be in on the abstract submission form.
Student presenter(s) must be present throughout the session and should be prepared to discuss the work with judges and visitors. Advisers are encouraged to attend, but the poster should be presented by the student.