Accreditation Information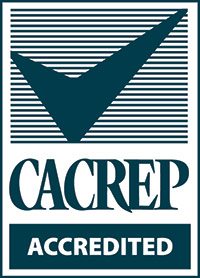 The School Counseling master's program in the Department of School Psychology, Counseling, and Leadership is accredited by the Council for Accreditation of Counseling and Related Educational Programs (CACREP).
In compliance with the Program Outcomes Report required by CACREP, we report the following data regarding program outcomes and job placement.
In June 2020, there were 32 students in our graduating class.
Eighty-seven percent of the full-time students entering in fall 2018 completed the program as scheduled. Seventy-seven percent of the part-time students entering in fall 2017 completed the program as scheduled. The average completion rate for our 2020 graduating class was 82 percent.
We are surveying our most recent graduating class in fall 2020 regarding job placement. The hiring process of school counselors for the NYC DOE is still under way, and we will update our numbers as more graduates complete our survey. Of the current respondents to our survey, 10 percent were currently working either full or part time as counselors.