Twos Room
Our Twos Classroom is split into two age groups, the younger twos and the older twos, and each group moves freely between the two classrooms. For both age groups the philosophical approach is rooted in celebrating the image of the child as one who experiences the world in every moment, a child who feels a part of their world—both at home and at school—and feels valued and respected.
Children are observed playing next to and near each other, and take delight in reaching out, holding hands, and hugging friends and teachers alike. The classroom is a space for joy, curiosity, and delight, where children are invited to explore, touch, manipulate, create, and imagine.
As John Dewey wrote, "Children at play are engaged in actions that give their imagery an outward manifestation; in their play idea and act are completely fussed.  No one has even watched child intent in his play without being made aware of the complete merging of playfulness with seriousness."
Teachers
Carmeal Gumbs
Elizabeth Leone
Brenda Menjivar
Stacey Pierre
Stefanie Smith
Fleurivienne Walsh
Teacher Bios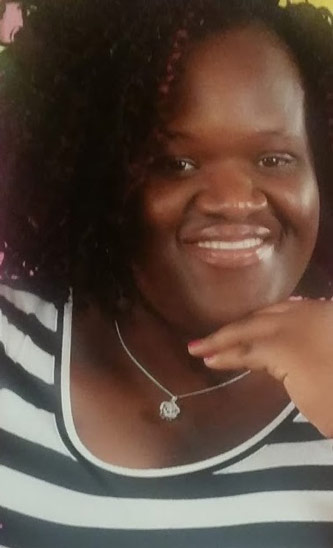 Carmeal Gumbs
Carmeal Gumbs was born in St. Vincent and migrated with her family to the United States when she was 12 years old. She is currently a teacher in Twos Classroom and has been working at the Early Childhood Center for more than 10 years. Gumbs has a seven-year-old son who was also a student at the center and progressed through each classroom from the Infants Room to the Fours Room. She completed her bachelor's degree in early childhood education and is currently pursuing a master's degree in special education. She is committed to her love for working with and learning from children every day, allowing her to be part of a nurturing and fun community.
Elizabeth Leone
I am the co-lead teacher of the younger Twos Classroom. I have been part of the Early Childhood Center family for about 15 years. Through my journey at the center, I have worked with many different age groups. Through this work I have gained an understanding of the needs of the children at different developmental stages. The most important thing I have learned is how important my actions and words are not only to the children but the families I work with. I know that I am not just a teacher but a partner in helping my children learn, play and grow.
I am a current student of the CUNY Baccalaureate Program, which will yield me a degree in early intervention in speech language pathology. I will be graduating spring 2018 and will be going on to graduate school. I am a mom of three beautiful boys who have all experienced attending and graduating from the ECC. This experience has given me the unique opportunity to understand what it feels like to be a parent of the center as well as a teacher.
I walk with and live this thought everyday— I'm not here only for your children, I'm here for you, too. My door is always open.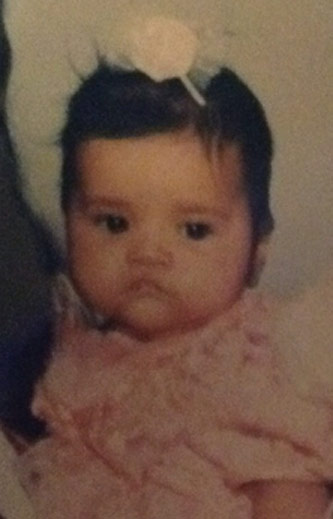 Brenda Menjivar
Brenda Menjivar has worked at the Early Childhood Center for about six years. She started as a Work-Study student in the Infants Classroom and is currently an assistant teacher in the Twos Classroom. During this time, she completed her bachelor's degree in children and youth studies as well as in psychology. Menjivar enjoys working with children, not just in being able to teach but being able to learn from students as well. She is happy to be part of the ECC, a place where growth is cultivated. She is part of a team that shares a tremendous passion for children and their academic and social/emotional growth. She is proud to be part of such a great group of educators.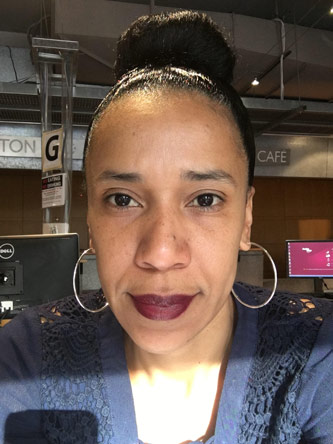 Stacey Pierre
Stacey Pierre has had the opportunity to serve the Early Childhood Center as a student teacher (Threes Room), parent (pre-K), and now as an assistant teacher in the Twos Classroom. The Brooklyn College graduate holds a bachelor's degree in early childhood education / dual special education, and a second degree in children and youth studies. Besides working with the children at the center, she spends her time raising three children and is currently completing her master's degree at Brooklyn College. She continues to work at the center because of the caring, supportive, and experienced staff, and believes that the joy and laughter of children are what keeps her soul healthy, wealthy, and wise.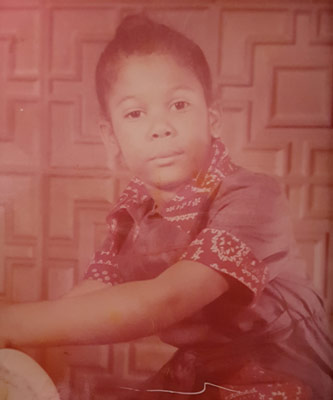 Stefanie Smith
I currently work in the young Twos Classroom at the Early Childhood Center. I have worked at the center for almost four years and during that time I have been lucky enough to spend time in all the classrooms. I have a bachelor's degree in computer information systems and another in psychology. I am married with two daughters ages 26 and 12. I love working with children and am working toward my goal to further my education.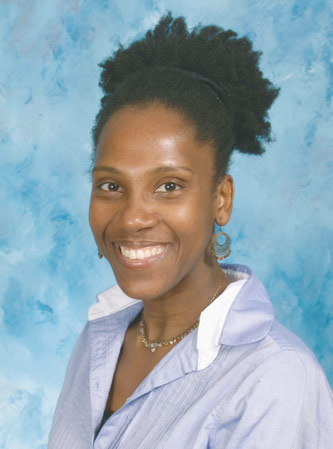 Fleurivienne Walsh
Fleurivienne Walsh received both a master of science in early childhood education and a bachelor of arts in bilingual elementary education at Brooklyn College and is currently an educator at the Early Childhood Center. She is a member of a teaching team that allows children and parents alike to grow and flourish. Throughout her 16 years of teaching at the ECC, she has seen the tremendous importance of families and staff working cooperatively.
Walsh and her family migrated from Haiti at age 10. She is fluent in French and Haitian Creole. She has two young children and realizes the importance of their early years of development and the strong support needed to help impact their growth as a whole. Her positive outlook has helped to embody her every effort to provide a safe, loving and nurturing environment to all students and their families to whom she comes in contact with.
Besides teaching at the Early Childhood Center, Walsh has also taught an early childhood undergraduate course at Brooklyn College. She continues to serve as a teaching supervisor whose responsibility is to train new teachers who are entering the profession. Teaching has enabled her to observe that learning takes place naturally. She firmly believes that in order to foster a better learning environment, it is key that adults around children maintain a positive outlook to help capture a sense of openness, willingness, and acceptance that allow great space for learning.