Paul Sperry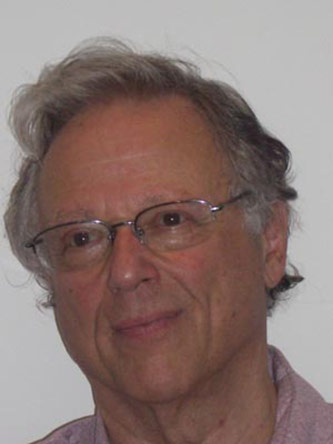 Adjunct Associate Professor, Voice
For the last 25 years teaching has played a large part in Paul Sperry's busy career. Although the tenor actively performs throughout the United States, Europe and Japan, he devotes a great percentage of his time to sharing his knowledge and experience with others.
From 1978 to 2002 he served on the faculty of the Aspen Festival and School, where he taught song repertory and vocal technique. He joined the faculty of The Juilliard School in 1984, where, over the years, he has taught courses in the entire 19th- and 20th-century song literature.
In 1991 Sperry created the vocal program at the Pacific Music Festival in Sapporo, Japan, and served as its director until 1997; while there, he performed, taught master classes, gave private lessons, and organized the recitals given by the academy students.
In 2004 he joined the faculty of the International Institute of Vocal Arts in Chiari, Italy, and Tel Aviv, Israel. He joined the faculty of the Manhattan School in 1995, where he teaches undergraduate and graduate courses on American song. In January 2003 he introduced a course at Brooklyn College on how to prepare and perform song recitals. Sperry is in demand for his master classes given at such prestigious institutions as the Eastman School of Music, the Peabody Institute, Oberlin College Conservatory of Music, the Cincinati Conservatory, the Cleveland Institute of Music, the University of Southern California, Harvard and Yale.
For more than 15 years, Sperry has been the director of Joy in Singing, a 50-year-old organization devoted to helping young singers. Under their auspices, he gives an annual series of master classes in New York from which the best students compete for the Joy in Singing Award: a series of concerts leading to a New York debut recital. Joy in Singing also sponsors an annual concert celebrating one or more American composers.
Born in Chicago, Sperry graduated from Harvard College and continued his studies at the Sorbonne in Paris. He worked extensively with such masters of art-song interpretation as Jennie Tourel, Paul Ulanowsky and Pierre Bernac. Because he demonstrated a keen interest in new music, many of today's leading composers have written works especially for him; Sperry has world premieres of works by more than 40 composers to his credit.
He premiered Leonard Bernstein's Dybbuk Suite with the composer conducting the New York Philharmonic, Jacob Druckman's Animus IV for the opening of the Centre Georges Pompidou at Beaubourg in Paris, Bernard Rands's Pulitzer Prize–winning Canti del Sole with the New York Philharmonic under Zubin Mehta, Hans Werner Henze's Voices with the London Sinfonietta and Karlheinz Stockhausen's first opera, Donnerstag aus Licht at La Scala (Milan, Italy). Other composers whose works he has premiered include Robert Beaser, William Bolcom, Daniel Brewbaker, Tom Cipullo, Nathan Currier, Daron Hagen, Richard Hundley, Libby Larsen, Bruno Maderna, Paul Moravec, John Musto, Stephen Paulus, Larry Alan Smith, Louise Talma, Francis Thorne, Nicholas Thorne, Dan Welcher, Charles Wuorinen and Judith Lang Zaimont.