Tania León, Professor Emeritus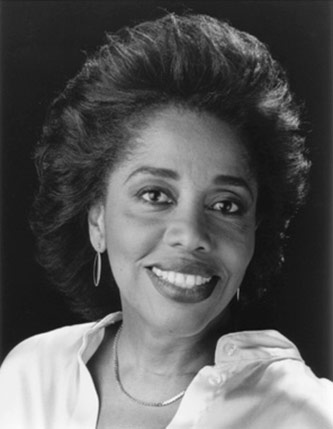 Yemanja (Mother's Prayer)
Director of Music Composition, Distinguished Professor Emeritus
Born in Havana, Tania León, a vital personality on today's music scene, is highly regarded as a composer and conductor and recognized for her significant accomplishments as an educator and adviser to arts organizations. She has been the subject of profiles on ABC, CBS, CNN, PBS, Univision and Telemundo as well as several independent films.
León's most recent commissions include Alma for flute and piano, The Atwood Songs for soprano and piano with text by Margaret Atwood, and Abanico for violin and computer. She has appeared as guest conductor with the Symphony Orchestra of Marseilles (France), L'orchestre de la Suisse Romande, Santa Celia Orchestra (Italy), Gewaundhausorchester (Germany), Orquesta Sinfonica de Asturias (Spain) and the New York Philharmonic, among others. Her music is available on Nonesuch, Teldec, CRI, Albany, Quindecim, Newport Classic, Leonarda, Mode and First Edition Records.
She was awarded the 1998 New York Governor's Lifetime Achievement Award and held the Fromm Residency at the American Academy in Rome. She has received honorary doctorates from Colgate University, Oberlin College and SUNY Purchase and awards from the American Academy of Arts and Letters, National Endowment for the Arts, Chamber Music America, NYSCA, Lila Wallace/Reader's Digest Fund, ASCAP, Guggenheim and the Koussevitzky Foundation, among others.
León was a founding member of the Dance Theatre of Harlem. She instituted the Brooklyn Philharmonic Community Concert Series in 1978 and, in 1994, co-founded the American Composers Orchestra "Sonidos de las Americas Festivals," where she is music adviser. Additionally, she served as new music adviser to Kurt Masur and the New York Philharmonic from 1993 to 1997.
León has been visiting lecturer at Harvard University and visiting professor at Yale, Michigan and the Musikschule in Hamburg. In 2000 she was named the Tow Distinguished Professor at Brooklyn College, where she has taught since 1985, and was named Distinguished Professor of the City University of New York in 2006.