Thomas Oberle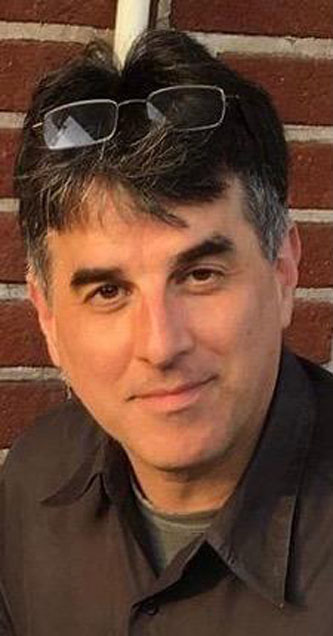 Adjunct Lecturer; Wind Ensemble Director
Thomas P. Oberle is an educator and freelance clarinetist in the New York area. As a member of The New York Clarinet Quartet, The Patrick Grant Group, The Broken Consort, and The Music Under Construction Players, Thomas has given many world premiere performances. He has appeared with the Philharmonia Virtuosi, Westchester Philharmonic, Philharmonia of the Nations, New World Symphony, Julius Grossman Orchestra, Verisimo Opera, Lubo Opera, and The New Jersey Pops, to name a few.
Thomas has performed with numerous Broadway shows including Jane Eyre, Marie Christine, Putting It Together with Carol Burnett, and the Tony Award-winning Titanic. He is proud to have been part of the 12th Annual Easter Bonnet Competition as part of the Broadway cast of Titanic, and to have been selected as the clarinetist in Lincoln Center's archive performance of Jane Eyre.
As an educator, he is active in providing arts education for as many students as possible. In 2001, he began his tenure as Assistant Principal of Performing Arts, Fine Art, Business, Technology and Music at Fort Hamilton High School. He is proud to be associated with Fort Hamilton High School's performing arts students and staff. Thomas continues to work and develop musicians of all levels. As the director of the premiere musical ensembles of the school, he has received the highest scores consistently at adjudications in and out of NYS. The ensembles under his direction earned Superior and Best in Class at Heritage Festivals Adjudication in Washington D.C. performing several works including Morton Gould's, Jericho. Mr. Oberle's ensembles also earned Superior Awards and Best in Class designation at Festival Disney's Annual Adjudication in Orlando, Florida. Under Mr. Oberle's supervision, Fort Hamilton High School has created a sequenced performance program that allows for students with no musical training to learn an instrument and develop skills. There are three levels of concert band, two levels of orchestra, two levels of chorus, a jazz band, and a marching regiment. Mr. Oberle believes that all students should be given the opportunity to perform and, at Fort Hamilton, they do.
Mr. Oberle received his BM and MM degrees from Brooklyn College and is excited to be back at Brooklyn College, working with the young professionals.