News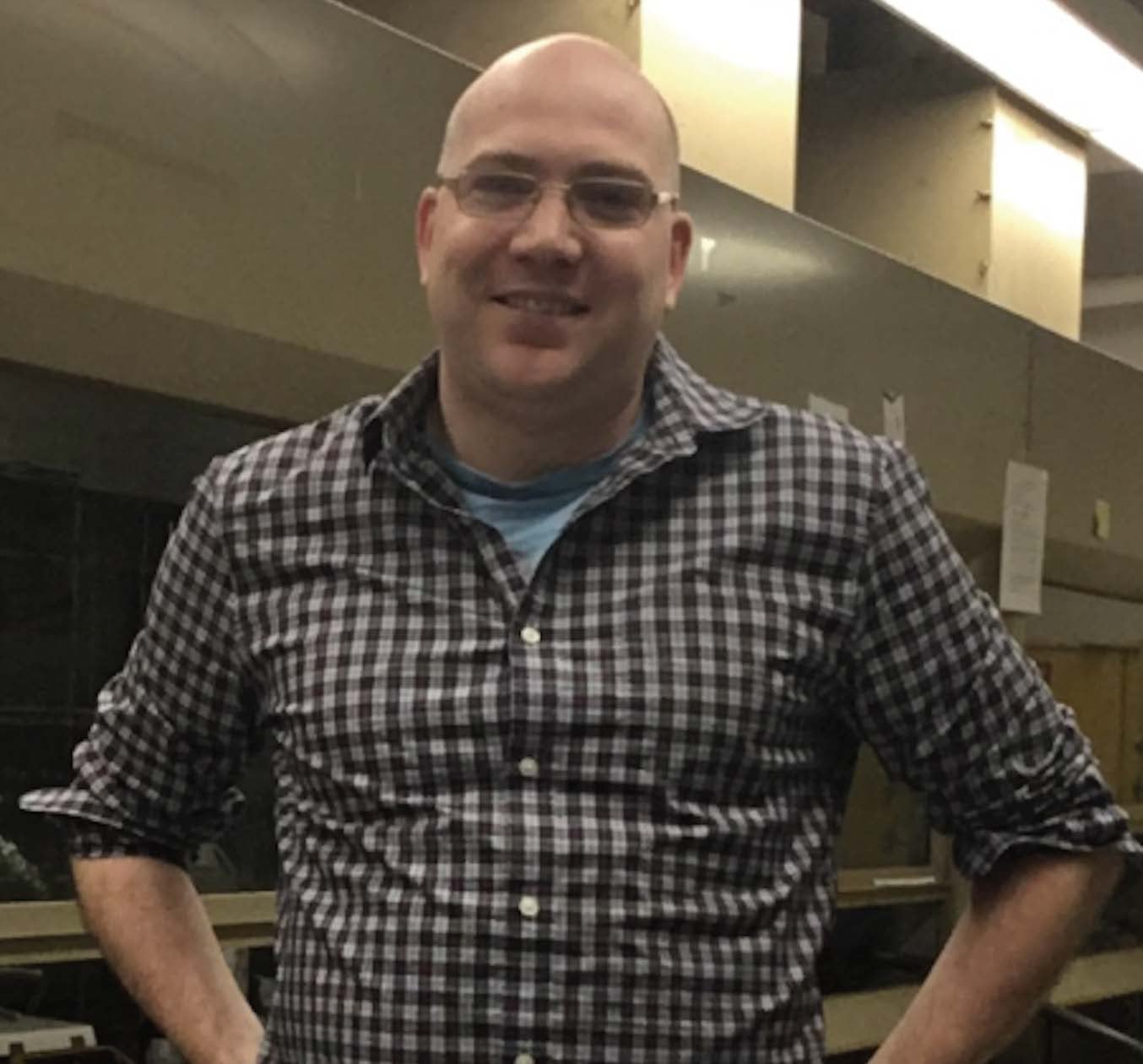 Irving Alan Kaye, a Brooklyn College Chemistry Department faculty member from 1945 to 1984, celebrated his 100th birthday on May 23, 2016. Irv was born in Brooklyn, earned his A.B. from City College (1935), master's degree from NYU (1939), and Ph.D. in organic chemistry from Michigan State College (now University) (1942). He became an instructor at Brooklyn College in 1945 and was promoted to full professor in 1965. During his tenure here, he taught organic chemistry and carried out research in synthetic organic chemistry and the development of organic laboratory techniques. Irv was always in good physical condition and he used to run up and down the bleacher steps and the steps from the basement of Ingersoll Hall to the sixth-floor observatory. This probably made a significant contribution to his longevity. Happy 100th Birthday, Irv!




Professor Kaye at Brooklyn College in 1952.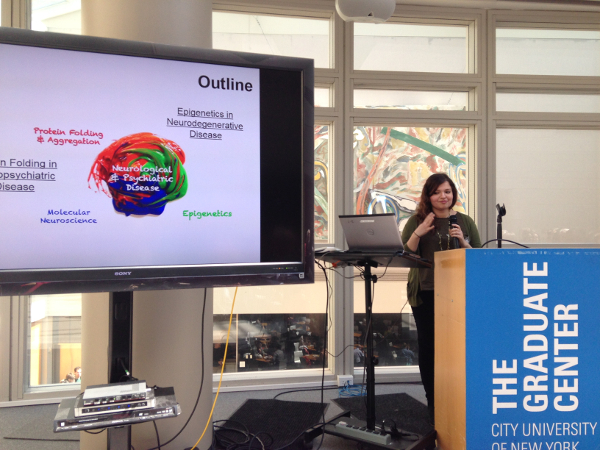 Assistant Professor Mariana Torrente speaks at the Feliks Gross award ceremony on April 7, 2016, at the CUNY Graduate Center.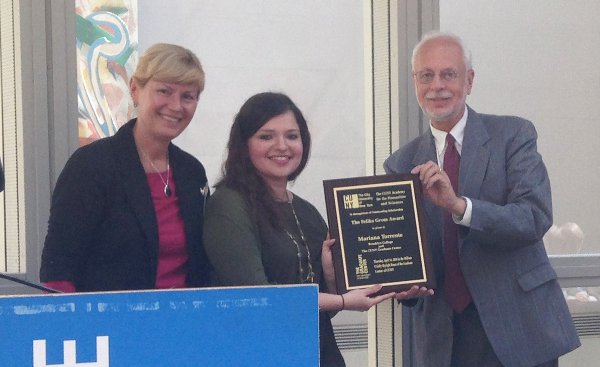 Assistant Professor Mariana Torrente, center, with Professor Malgorzata Ciszkowska, chair of the Department of Chemistry (left), receives the Feliks Gross Award from  Manfred Philipp, Executive Director of the CUNY Academy on April 7, 2016.
The research symposium to honor our beloved colleague and friend Professor Roberto Sánchez-Delgado will be held on Friday, August 19, 2016. For information on the symposium and program, and to register, visit this page.