Journalism Professor Moves Toward Retirement
/web/aca_socialsciences_general/CT-April22-Howell-1-94x84.jpg
Faculty Profile: Ron Howell
One of Brooklyn College's most community-oriented and nationally-known black professors is on Travia Leave this semester and preparing to retire. After a long career as a reporter and writer, including stints posting stories from Cuba and Haiti, Professor Ron Howell was hired to teach journalism by the English Department in 2009.  Pride in his Brooklyn roots and Caribbean heritage have served as inspiration in his research, writing, and activism.
Howell's fluency in French and Spanish helped convince his editors that he was the right one to cover stories in Cuba and Haiti. He gained fluency in French, having studied at a private school in Paris during the 1970s and L'Université Laval in later years. His knowledge of French allowed him to transition to Haitian Creole. His proficiency in that language prompted Newsday to post him to Haiti for weeks at a time; altogether, he has made at least 20 trips. His reportage on political violence in that country during the 1980s surfaces in Edwidge Danticat's 2007 book, Brother, I'm Dying, where she included an article that Howell wrote about her uncle and his experiences during a violent political clash in Haiti's capital.
Howell dates his interest in foreign languages to his high school years at the now-shuttered Brooklyn Preparatory High School. He studied four years of Latin, three years of Greek, and two years of French. Howell studied Spanish (and French) during a year-long National Endowment for the Humanities journalism fellowship at the University of Michigan in the early 1980s, as well as at Universidad Iberoamericana in Mexico. He then lived in Mexico for two years covering Mexico and Central America for the Associated Press. Howell holds an M.S. from the Columbia Graduate School of Journalism, and a B.A. in history from Yale, graduating in 1970.
Though born in Brooklyn, as were his mother and father, Howell is very drawn to his Caribbean background. His mother's family was from Nevis and his father's was from Barbados. In the late 1990s, to safeguard land in Nevis that had been in his maternal family since the 1800s, Howell arranged for dual citizenship.
Between the late 1980s and the early 2000s, much of Howell's writing was out of Haiti and Cuba. He wrote about the military coup that toppled Jean-Bertrand Aristide, and the wrenching poverty and political corruption in the country. In Cuba, he interviewed and wrote about Assata Shakur (born Joanne Chesimard), the Black revolutionary who was living there under a grant of asylum from the government of Fidel Castro. He noted that he was the first journalist to write that Shakur was residing in Cuba after her stunning escape from a prison in New Jersey. Howell's front-page October 11, 1987 Newsday story was headlined, "On the Run with Assata Shakur."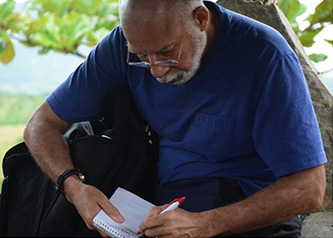 Teaching at Brooklyn College
Since coming to Brooklyn College, Howell has taught multimedia and reporting/writing classes and the "History of the Press in North America," covering the late 1600s to the early 21st century. He organized two panels on topical issues that drew packed, standing-room-only crowds. The first, in 2011, addressed New York's oppressive stop-and-frisk policy and featured an up-and-coming Jumaane Williams, as well as a student who related his experiences of being stopped and searched twice while riding his bike to the campus. In 2014, he organized an event packed with students and community members on the topic "Bed-Stuy in Crisis," about the rapid gentrification of the Bedford-Stuyvesant neighborhood.
For several years, Howell joined other journalism faculty in advising students at the campus paper Kingsman, which then evolved into the Vanguard. During the 2016 academic year, he was faculty adviser to the student Hispanic Society. He and the students met weekly on campus, generally in classrooms in Boylan Hall. He encouraged Latinos and other students to share ideas while speaking only in Spanish, and sometimes invited Spanish-speaking faculty members to address them.
In 2012 and 2016, because of his experience reporting out of Cuba for Newsday. Howell was asked by Stony Brook University's dean of the journalism program to lead their international reporting students on trips to Cuba, where they reported and then published stories on a college website. Inspired by Howell, one Brooklyn College student, Derek Norman, who writes for The New York Times, organized his own reporting trip to Cuba, jumpstarting his personal familiarity with and knowledge of international journalism.
Last year, Howell taught a class for Macaulay Honors College students with the theme, "Reckoning with Race and the Gorgeous Mosaic of New York City." The students in the class were not students of color. Still, the class gave them the opportunity to explore concepts surrounding race. In one assignment, they were asked to create videos of themselves speaking about race in New York City and exploring what it means to them. Invited guest speakers included Una Clarke, a former New York City councilmember from Jamaica who now sits on the CUNY Board of Trustees; Arnie Segarra, a top aide to former New York City Mayor David Dinkins and affiliated with the Young Lords in his youth; and Sandy Mui, an Asian-American Brooklyn College graduate now working as a lobbyist and communications expert.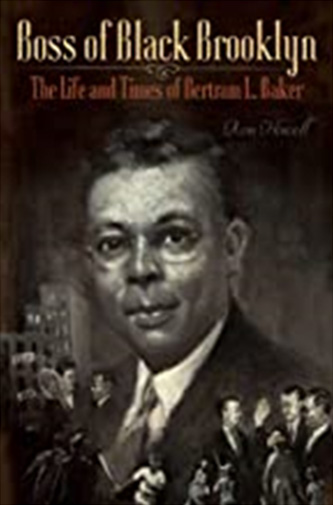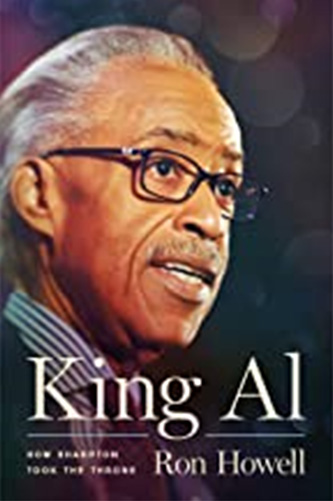 Research and Writing
One of the most popular and impactful articles Howell wrote was "Before Their Time." The article, featured on the cover of the spring 2011 Yale Alumni Magazine revealed that Black alumni from the 1960s graduating classes were dying at four times the rate of their white classmates. Having gone to Yale himself in those years, this piece had a special resonance with Howell.
Howell has also written three books in addition to thousands of articles and blog posts. In 2000 he published One Hundred Jobs: A Panorama of Work in the American City (The New Press), graced with a cover blurb by Brooklyn-born professor of history Howard Zinn.
His biography of Bertram Baker, Boss of Black Brooklyn: The Life and Times of Bertram L. Baker (Empire State Editions), came out in 2019 and was featured in articles in The New York Times, the New York Daily News, and other local publications, as well as on WNYC, NY1, and other media outlets.
In 2021, Fordham University published Howell's King Al: How Sharpton Took the Throne, in which he analyzed Sharpton's career, especially his singular relationship with the press. The book tracks Sharpton's trajectory from one of the most vilified public figures in the country to a respected journalist himself, hosting a popular opinion show on MSNBC. Like Boss of Black Brooklyn, King Al weaves in aspects of Howell's own relationship with his subjects, one noteworthy fact being that he was one of the "Golden Age'' tabloid reporters who covered Sharpton in the 1980s and '90s.
Working in Retirement
When asked what he will do in retirement, at the top of Howell's list is research for a book about Black Brooklyn, going back to the first years of the 20th century. But during his Travia Leave, Howell has been helping the writer Mary Helen Washington complete a biography of the late novelist Paule Marshall, a Brooklyn College graduate of Barbadian descent. Washington had reached out to Howell because she had been enthralled by his 2013 article in The Brooklyn Rail: Critical Perspectives on Arts, Culture, and Politics, "The Brown Girl of Bed-Stuy's Brownstones." In it, Howell shared his personal experiences with Marshall, author of the classic coming-of-age novel Brown Girl, Brownstones.
Howell has also been promoting King Al: How AL Sharpton Took the Throne. He will be speaking and doing a book signing at Yale's upcoming half-century celebration of the Yale Afro-American Cultural Center from April 29 through May 1. He also explained that in the coming weeks, he and his wife Marilyn want to connect more with family; they have a married son and three grandchildren in Connecticut. Howell related to me that fatherhood was a focus not only in his family life but also in the books and articles he has written in recent years. The School of Humanities and Social Sciences wishes Professor Howell many more productive years to come!
Back to Critical Thinking—April 2022