The School of Humanities and Social Sciences mourns the loss of beloved Department of Philosophy alumnus and employee Jay Jankelewicz '13.
/web/aca_socialsciences_general/CT_May2020_Jankelewicz_94x84.jpg
In Memoriam: Jay Jankelewicz '13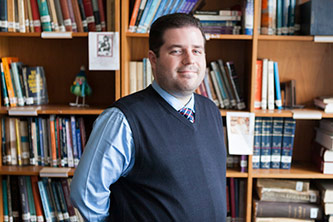 Brooklyn College, the School of Humanities and Social Sciences, and the Department of Philosophy mourn the passing of beloved employee and former student Jay Jankelewicz. Jay died on April 9, 2020, from complications related to COVID-19. The news of his passing has been a crushing blow to all who knew and loved him.
Jay graduated from Brooklyn College in 2013 with a bachelor of arts degree in business, management and finance, and multimedia computing. He completed a philosophy minor in logic, reasoning, and rationality. As a student, Jay was a Presidential Scholar and a member of various clubs, including the Marketing Society, the Mathematics Club, and the Brooklyn College Computer Science Society.
Additionally, during his undergraduate years, Jay approached Professor Jill Cirasella, formerly a science librarian at Brooklyn College and now the associate librarian for Scholarly Communication & Digital Scholarship at the CUNY Graduate Center, to invite her to present to the Mathematics Club on library resources for mathematics research. Later, Jay offered to and built a curated guide to free math study help websites for the library. The work led to a three-year internship at the library and scholarship offers to pursue a master's degree in library and information science. Jay proudly graduated with his M.S. in library and information science from Simmons University in 2019.
Professor Cirasella observed of Jay, "To all his work he brought his trademark curiosity and also diligence, thoughtfulness, enthusiasm, and an astonishing attention to detail." Professor Helen Georgas, another Brooklyn College  librarian who worked with Jay, says he "was also probably the kindest person I'd ever met. He was incredibly thoughtful. If we met in person to catch up, he frequently brought chocolates or some sort of sweet treat. If we hadn't seen each other in a while, he'd reach out, sending me an e-mail to check in or set up a time to meet."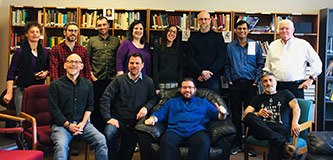 Jay began working at the college as a college assistant in 2012 before transitioning to his full-time position as office manager of the Department of Philosophy. He was considered to be the backbone of the department. He completely energized the department, making it a vibrant and welcoming place for students and faculty. According to Professor Samir Chopra:
Jay, without exaggeration, made our office a home away from home; it bore his stamp in every fashion. The chair of the department could not do his job without him; we, ours…. In the best possible sense, Jay made it possible for me to concentrate on matters that really needed my attention. I could not have asked for a better co-worker.
In addition to being an exemplary office manager, Jay was also a technical wizard. He used his programming expertise to enormous effect in the department. His accomplishments included redesigning the department website and creating data files and spreadsheets that made the department run like a well-oiled machine. According to Chair Robert Lurz, "the rejuvenation and vibrancy of the Department of Philosophy owes everything to Jay and his interpersonal talents and technical skills."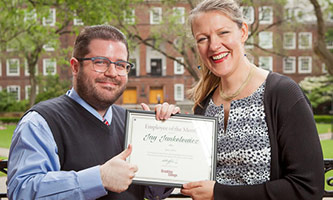 Jay was named the Brooklyn College Employee of the Month in June 2019 and took enormous pride in receiving this well-deserved award.
Jay is remembered by faculty, students, staff, and former teachers for his friendliness, sense of humor, and passion for the college and its students. One of his many contributions to Brooklyn College was as a math tutor in the Learning Center. Kevin Deeter, a BC Bound student whom he tutored, remarked on Jay's influence:
Jay helped me, so graciously and with such patience, get through my pre-cal math. …I owe a great deal to him, not just the grades he helped me with, but I got to understand patience and promoting confidence when helping students… Jay is and will always be part of the many empowering and cherished snapshots that will be with me for the rest of my days when I think of Brooklyn College.
Everyone who met Jay or worked with him came away touched by his genuine concern for them, his sincere willingness to help and listen, and his dedication and loyalty to his job, the college, staff, faculty, and students. He was in every sense of the word a true mensch (Yiddish for a stand-up guy). Jay is survived by his mother, Sylvia Jankelewicz. His father, Howard Jankelewicz, also succumbed to COVID-19 and passed away within two weeks of Jay.
Back to Critical Thinking — May 2020