Alumnae speak about their success as playwrights and producers, and the challenges faced by women theater artists.
/web/new_2012news/120319_FemalePowerintheTheater_94x84.jpg
Female Power in the Theater
March 19, 2012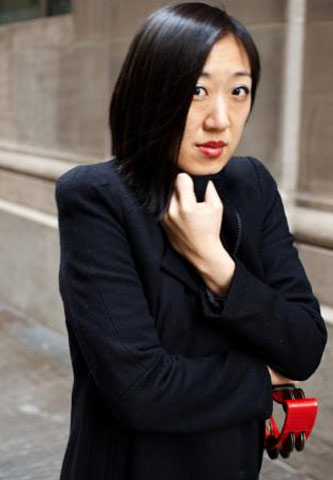 Four Brooklyn College alumnae,  all prominent members of New York's experimental theater scene, recently participated in a panel on that discussed female theater artists — and their consistent underrepresentation on American stages.
Moderated by playwright Erin Courtney,  the discussion panel, held at the Brooklyn Museum on March 11, included four successful alumnae — Young Jean Lee, who established Young Jean Lee's Theater Company; Tina Satter, of Half Straddle; playwright Sibyl Kempson; and Kelly Copper, of Nature Theater of Oklahoma — as well as Annie-B Parson of Big Dance Theater.
"We wanted to make this information available to anybody who wants advice about producing their work," said Lee, who graduated with a master of fine arts in 2005. "We wanted to let people know that they are not alone."
The panelists talked about the problems of being a woman in the theater business. They spoke about the challenges of starting an independent company, advising on how to approach administrative problems or ways to save money. Between exchanging practical ideas about hiring independent contractors, employing part-time staff, or paying for workers compensation, the panelists also spoke about their fears and choices that affected their work.
"It's crazy when you're an artist who is trying to make a show and has to deal with checking the tax forms," said Lee, who described her decision to hire a part-time accountant. "He had to go through a paper bag full of receipts. I was then able to focus on the theatrical aspects."
The panelists also talked about the benefits of being the boss of themselves.
"It gives you the freedom to say no and walk away," said Copper, who didn't like others changing her vision. So she decided to start her own theater company, which produces plays written only by her. "I feel that nobody can take it away from you," Copper added.
Problems related to the female gender was another widely discussed topic.
"They (people the theater works with) always ask the administrative questions to me," said Copper. "Sometimes they consider the male as the only actor."
The audience was composed of theater lovers as well as aspiring playwrights. "It's amazing!" said Sara Farrington '11, a playwright who attended the panel. "It is an exhibition of bravery. As a newly self-producing playwright myself, I find it truly inspiring."
Back to BC News