A posthumous honor for a senior who doggedly endeavored to get her degree.
/web/new_2012news/120530_TitanyaCharles_94x84.jpg
The Graduate Who Won't Be There
May 30, 2012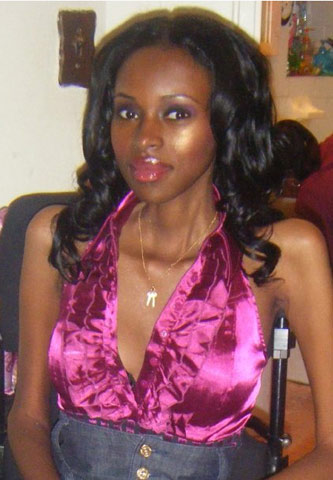 Few people truly understood how hard it was for Titanya Charles to get out of bed and get to school every Monday and Wednesday, catching the Access-a-Ride from her home in East New York to campus and making her way to the third floor of James Hall, where, as a sociology major, she took most of her classes.
Charles would always push on in her motorized wheelchair, her characteristic pursed-lip smile and warmly expressive eyes never betraying to anyone at the college that she was getting much weaker.
Classmates and professors say they can't recall her ever missing a day of school. Last semester, friends say they noticed she was falling asleep sometimes in classes, but she played it off so well with her slick sense of humor that they never dreamed her underlying health issues were so serious.
In fact, Charles had been diagnosed with muscular dystrophy when she was eight years old and had used a wheelchair for half her life. Because her strength and stoic nature also masked the depth of her disability, perhaps no one at the college realized what her grandmother, Doreen Aaron, says the family had accepted for some time — that Charles would likely die in early adulthood from the genetic disease that progressively weakens one's muscles.

But the young woman for whom very little came easy — at times she wasn't able to comb her hair or even brush her own teeth because she could barely lift her arms — was surely nothing if not a fighter. She set her sights on a degree and, through class assignments, imagined herself, despite her physical limitations, doing fieldwork. Those who got to know her say that Charles, a volunteer at a charity for young women, came alive when she was out in the community engaging with people. 
Yet, notwithstanding her considerable efforts, Charles won't be able to cross the dais to shake President Karen L. Gould's hand and accept her degree. She passed away in February due to heart complications caused by her illness.
Charles represents the kind of grit and tenacity that has fueled the best of its graduates, so Brooklyn College — for the first time in its history — will posthumously award a bachelor of arts in sociology. Her brother, Kadian Miller, will accept the degree on the family's behalf.
"Titanya was very anxious to graduate," says Aaron, a Jamaican immigrant who raised Charles since she was three years old. "She even asked me to have a party for her. Because of everything she went through, she didn't take it for granted."
Charles had CUNY-hopped from Hunter College to Borough of Manhattan Community College and then found a good fit in the community-soaked curriculum at Brooklyn.
Tamara Mose Brown, an assistant professor in the Department of Sociology, taught Charles in her Social Theory in Research Methods class. "When we started talking about neighborhoods, she made the connection between theory and real life," says Brown.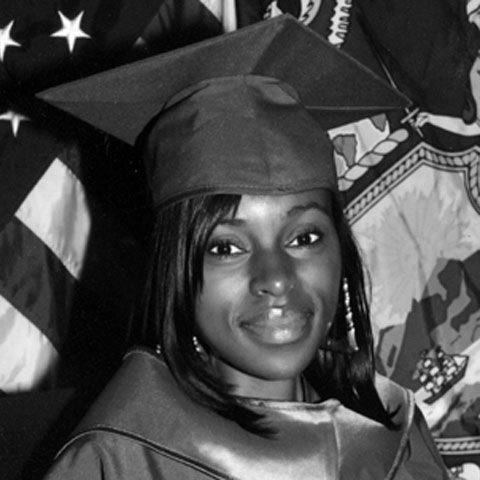 Charles, who had won an Alumni Association scholarship for students with disabilities, had a penchant for getting her money's worth out of her professors' office hours. It was in these supplemental moments that many of her instructors got a better appreciation for the striving student who once met Mariah Carey through the Make-A-Wish Foundation, had nearly 175 Facebook friends and who, her grandmother says, liked to go shopping and watch Animal Planet on Sundays.
Gregory C. Smithsimon, an assistant professor of sociology, remembers a "beautiful" exchange when Charles told him that one of his assignments rearranged her outlook on life. He asked the students to make a short video documentary about how people use public spaces.
"She said, 'I always thought I would be the kind of person who had to stay behind a desk,'" he says, closing his eyes, trying to remember her words exactly. "And she went on to say that, 'From what we've done in this class, I realize that I can go out and do things.'"
Smithsimon appreciated the attention to detail she brought to her projects and, ironically, saw bravura in the fact that she often came to class late.
"There's something quietly fearless about someone driving a motorized wheelchair into class five minutes after it started," he muses. "My class is normally loaded with junk furniture that she had to plow through. She never seemed shy about it. You had to respect that."
It appears Charles had pluck and perseverance in abundance. When she had to repeat a research methods class she took with Professor Tammy Lewis — as many sociology students do with some of the tougher, upper-level courses —her perspective on the situation was one of gratitude.
"The second time she took the class she came to my office every single week, even if it was just to say, 'I got that today. I'm not going to see you a third time in this class,'" Lewis recalls, fighting back tears. "She told me that she was glad she took this class again because this time she really got it."
And when Charles got it, Lewis says, she knew she was doing her job as a professor. "She had this amazing smile where her lips would be closed and she'd nod her head," Lewis says. "I would see the lightbulb go on and she would do that smile. She was a visible marker for me that we can move on now."
Erin Hodson, a senior majoring in sociology, bonded with Charles because her brother also uses a wheelchair. They met two years ago in a theory class when Hodson began sharing bits from her brother's "sit-down" comedy routines, as he calls them.
"I would always tell her his new jokes," says Hodson, who called her friend T. "She had a pretty dry sense of humor herself. She would make fun of the fact that because she was in a wheelchair, people talked to her very loud."
Danielle Freund, also a senior majoring in sociology, had several classes with Charles, but they didn't get to know each other until one day Charles teasingly asked her to fling her lustrous hair and gushed that it was so nice, Freund should be in Pantene commercials. The two became fast friends and were joined in their circle by Najia Zayed, another graduating senior majoring in sociology who took notes for Charles when she became too weak to write.
"She was really focused on getting her degree," Zayed says. "She did whatever she could to make it to campus for group projects, which was difficult for me, but she did it without batting an eyelash."
Aaron confirms that Charles never wanted anyone to feel sorry for her. But in the weeks before she died, Aaron had noticed that she wasn't smiling as much. "Her thoughts seemed far," she says.
The spring semester began and Hodson was looking for her friend because she wanted to share her brother's latest wheelchair joke.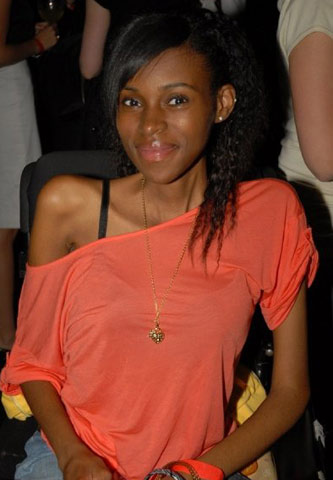 Fruend usually had lunch with Charles in the Boylan Hall cafeteria. She knew something must have been up when she didn't see her on campus.
Zayed had been texting Charles that weekend about a project for their senior thesis seminar. When she got a text early in the week from Charles' phone asking who she was, she replied but never got a response. A few days later, she received an e-mail from one of her professors relating the news.
Freund, who found out from Zayed on Facebook, stood stunned outside of James Hall for 25 minutes afterwards.
"The last thing I said to her in person was you can't use my ChapStick," she recalls. "Then class ended. I didn't even say goodbye. It's really weird. I wish I had said something different."
Hodson, who attended a family service for Charles, was speechless. "I hate that we didn't hang out more," she says, months later.
In the wake of her passing, President Gould sent an email to the campus community, and discreet memorials have popped up outside the Center for Student Disability Services and the Department of Sociology, both surreally featuring a photo of Charles in a cap and gown from her graduation at BMCC. The Sociology Club, of which Charles was a member, held a bake sale to raise funds for a plaque in her honor.
For his part, Smithsimon finds some solace in recognizing what a wonderful opportunity it was to have had Charles in his class. "She was one of those students you really wanted to see where she was going to take her life," he says.
But despite their regrets, most who knew her say they are comforted that hers was a life lived as if she had few. And so, on the day of commencement, maybe she will be somewhere watching, smiling that pursed-lipped smile, her head tilted just so.
Back to BC News