From Giorgio Armani to the New York Daily News, Brooklyn College students are gaining hands-on experience at some of the city's most prestigious organizations.
/web/new_2012news/120717_SummerInternships_Welch_94x84.jpg
Summer Days Are Not So Lazy for Motivated Interns
July 17, 2012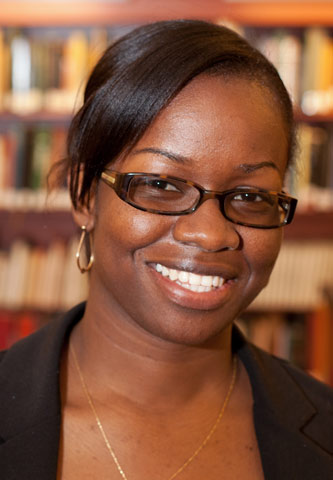 Business and finance major Klleba Modeste always knew about the importance of the internship experience, but as a full-time student and mother of two, she wasn't able to take on additional responsibility. So she waited until her senior year to enroll in a summer internship, and it has made a world of difference.
After an unsuccessful interview at a city agency, Modeste went to the college's Magner Center for Career Development and Internships, where she received help with crafting her résumé. A Magner adviser put her in touch with an alumna at Giorgio Armani, who informed her about two open internship positions in the human resources department. Dressed professionally and armed with a meticulously prepared résumé, Modeste went to the interview — and landed the internship.
"It is awesome," Modeste says with excitement. "I am not making coffee; I am learning."
Modeste is one of the 27 students admitted to this year's G.A.I.N. program — the Giorgio Armani Internship Network. As a benefits intern, Modeste is responsible for reconciling invoices, preparing forms for employees requesting leave and other administrative tasks.
The internship is unpaid, but the three-days-a–week stint provides invaluable benefits for the G.A.I.N. interns, such as weekly seminars and meetings with the company's employees as well as events like the breakfast with the CEO.
"It is motivating," Modeste says. "When I leave home in a suit, I feel that I accomplished something."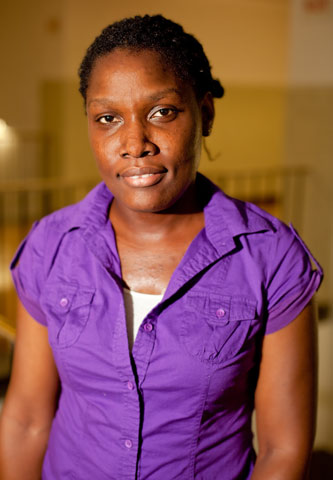 In the 2011–12 academic year, the Magner Center placed almost 750 students at actual internship sites. The center works with such prestigious employers as PricewaterhouseCoopers, Deloitte, Citigroup, Warner Music Group, MTV, WABC TV, CBS Sports, and Simon & Schuster as well as Brooklyn-based organizations such as the Kings County District Attorney's Office, Brooklyn Chamber of Commerce, Maimonides Medical Center and New York Methodist Hospital.
"Internships are invaluable to a student's career prospects," explains Miriam Miles, internship development specialist. "This is what employers are seeking, and it is a primary way they make hiring decisions."
Anasa Welch, another student who used the Magner Center's help, now interns for the Neighborhood Entrepreneur Program at the Brooklyn Chamber of Commerce, where she helps survey neighborhoods that are in need of assistance with improving their shopping districts.
"It's a perfect fit for me," she says. "It gives me a perspective in terms of challenges people face in order to make their businesses successful."
As a paid intern, Welch works with the project manager, with whom she organizes meetings and finds people who could use the program's help or funds.
"I've been improving my communication skills," says Welch about the benefits of the internship that ends in August. "I'm proud of my personal growth."
This summer is also proving to be an exciting one for Natalie Musumeci, who is interning at the New York Daily News.
"It's amazing!" exclaims Musumeci. "No day is ever the same, and my entire day can be turned upside down in an instant. It's thrilling."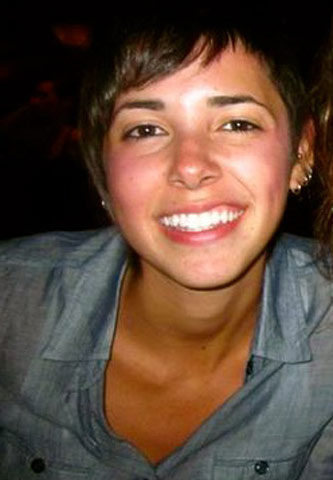 The full-time paid internship lets Musumeci explore neighborhood reporting at the local Brooklyn Bureau as well as the fast-paced news coverage at the city desk, where she works on Saturdays.
In her first week of work, Musumeci had to wake up at 5 a.m. to spend the whole day riding the B77 bus in order to see if the rumors about the overcrowded bus line were true. Her investigation didn't turn into a story, but Musumeci doesn't mind.
"I am working for one of the major papers in the city," she says. "This is serious business. I feel as though working at the Daily News is the best boot-camp training I can get."
Musumeci was also sent to a criminal court in Manhattan, where she covered an arraignment of a man who committed arson and then waited until 1 a.m. for the arraignment of another person, which did not happen before the court closed for the day. She didn't earn a byline in the second story, but she says it was all worth it.
"This internship can only benefit me," she states. "When people see the New York Daily News on a résumé, they're usually pretty impressed."
Back to BC News