Fulbright Fellows will travel to Israel and Finland to advance their education.
/web/new_2012news/120719_Fulbrights_KNOWLES_94x84.jpg
Two Alumni Score Fulbright Awards
July 19, 2012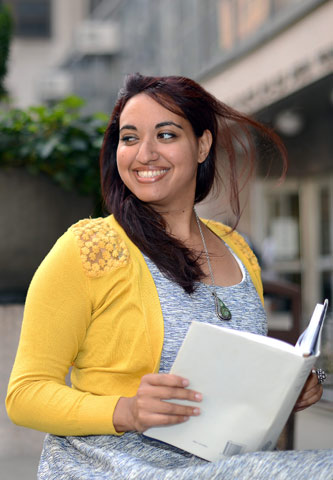 Recent alumni Gil Agassi and Sophie Knowles have been granted awards to work abroad for a year through the Fulbright U.S. Student Program.
Agassi '12 will go to Israel to teach English for a year; Knowles '09 will study math education in Finland.
A former psychology major, Agassi says he applied for the scholarship in order to broaden his horizons. "I've traveled abroad for short periods of time, but there's nothing like immersing yourself in another culture," he says.
Agassi is planning for a career in cultural or clinical psychology and would like to go to graduate school. He hopes to firm up his plans while he is away.
He will work as an assistant to a university professor helping to teach English to students who may be familiar with the language but still need practice with their conversational skills. Like many Fulbright awardees, he will also participate in cultural-exchange events to help Israelis better understand American culture.
The program was created in the wake of World War II by former U.S. Senator J. William Fulbright, who wanted to create a federally funded student exchange program in order to promote "international goodwill."
Knowles, who earned a master's degree in middle childhood mathematics education, plans to spread her goodwill by learning about successful educational policy in Finland and bringing her findings back to New York.
"I wanted to go learn in a completely different setting how students could become more confident and achieve more," says the North Carolina native who came to New York in order to participate in the city's Teaching Fellows Program. "When learning math, you have to have a certain amount of self-confidence to make mistakes. That kind of environment is missing here. So I wanted to go to a country that is seeing high levels of achievement in that area."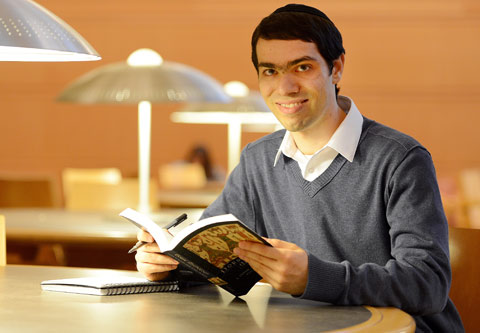 Knowles will be working on an international master's in education and globalization at the University of Oulu. As a part of the program, she will be able to observe classroom instruction at an international school and participate in workshops with its teachers.
"I'm really looking forward to sharing experiences and trading ideas with the teachers," says Knowles, who has taught middle school and currently works for the CUNY Start program.
"It's always been a goal of mine to get a Fulbright," she continues, adding that she would one day like to open her own school. "This year I found something very specific that I wanted to do, and I made it happen. It's been an incredible experience to watch a goal I always had meld with this very practical next step in my career."
Back to BC News