The 2013/2014 academic year is off to a strong start with faculty members from a wide range of disciplines and a growing enrollment.
/web/new_2013news/130926_NewFaculty_94x84.jpg
Brooklyn College Welcomes New Faculty
Sept. 26, 2013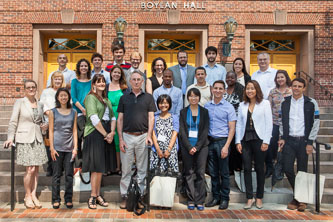 The new academic year is off to a strong start, as a growing number of students and faculty join the Brooklyn College community. Enrollment is up by two percent, with more than 13,000 undergraduates attending this fall. Joining the college this semester are 34 full-time faculty members from a broad range of research areas, including the study of the Babylonian Talmud; alternative health practices in treating depression; the effects of the arts on regulating emotions; social capital in post- Katrina New Orleans; and the intersection of fatherhood, race, and autism in psychological counseling.
The following is the first in a four-part series highlighting the new faculty.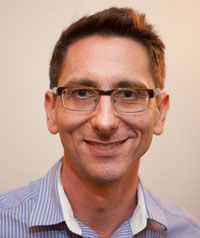 David Brodsky, Assistant Professor
David Brodsky was previously co-chair of the department of Rabbinic Civilization at the Reconstructionist Rabbinical College. Prior to that, Brodsky was the Perlow Lecturer in Classical Judaism in the Department of Religious Studies at the University of Pittsburgh. He has also taught at the Jewish Theological Seminary and the Academy for Jewish Religion, and was recently a visiting scholar at New York University. Brodsky teaches courses on rabbinic literature and Second Temple Judaism. He received his B.A. in Classics from Wesleyan University, and his M.A. and Ph.D. in Jewish Studies from New York University. He has studied in several yeshivot in Israel and the United States, including Yeshivat Or Etzion and the Telshe Yeshiva. Brodsky's research and publications focus on situating the Babylonian Talmud in its Christian Syriac, Zoroastrian Persian, and Greco-Roman contexts.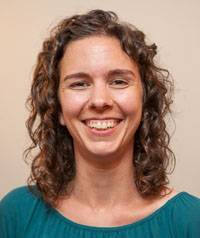 Hanah Chapman, Assistant Professor
Hanah Chapman joined Brooklyn College in August 2013. She completed her PhD in psychology at the University of Toronto in 2011 and was a postdoctoral fellow at The Ohio State University. Dr. Chapman studies human emotion and social cognition, with a focus on disgust, morality and their intersection. One line of work investigates the psychology of physical disgust—that is, disgust related to stimuli in the physical world, particularly disease vectors, contaminants and toxins. A second line of research examines emotional and cognitive contributions to morality, including the role of disgust in moral psychology and the broader influence of affective and cognitive processes on moral decision-making. Dr. Chapman uses behavioral methods from social, affective and cognitive psychology as well as neuroeconomics, extending her research to the brain and body using neuroimaging and psychophysiology.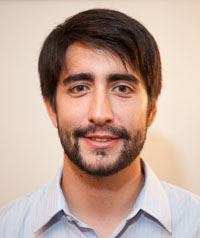 Stephen G.B. Chester, Assistant Professor
Stephen Chester is a paleontologist who studies the evolution of primates and other mammals. Chester is particularly interested in the origin and early evolutionary history of primates, and his dissertation research focused on the anatomy of fossil primate skeletons from 65-55 million years ago. He has mainly conducted fieldwork in western North America, and continues to co-lead expeditions to Montana and North Dakota, and deposit fossil specimens in natural history museum collections. Chester also continues collaborative research on how mammals respond to climate change by studying fossil mammals that lived during a global warming event 56 million years ago. His research has been funded by sources such as the National Science Foundation and Leakey Foundation, and has been covered by news sources such as National Geographic, Discover Magazine, and the New York Times. Professor Chester is also a resource faculty member at the New York Consortium in Evolutionary Primatology.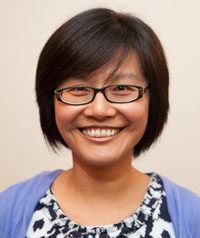 Finance and Business Management
Holly (Hao-hsuan) Chiu, Assistant Professor
Holly Chiu holds a Ph.D. in Management from Rutgers Business School, an M.A. in International Relations and another M.A. in Economics, both from Maxwell School of Citizenship and Public Affairs, Syracuse University. Chiu also holds a B.A. in Political Science from National Taiwan University. Prior to academia, Chiu interned in Geneva, Switzerland and worked for several companies in Taiwan. She has served as a book editor, a conference organizer, a marketing specialist, and a procurement planner. These work experiences have had a huge impact on her teaching and research, because almost all her previous responsibilities involved implementing new initiatives, which required coordination of people both internally and externally. Her main research interest is innovation implementation and she is especially interested in how managers influence subordinates when organizations want to implement something new.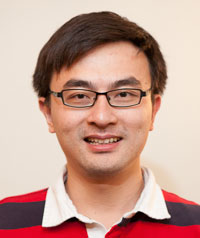 Zhenyu Cui, Assistant Professor
Zhenyu Cui's primary research interest is in actuarial and financial mathematics. He has published articles in leading journals including Finance and Stochastics, Journal of Computational Finance, Applied Mathematical Finance and International Journal of Theoretical and Applied Finance. He was awarded the Bank of Montreal Capital Markets Advanced Research Scholarship and DAAD (German Academic Exchange Service) scholarship. Cui received his B.S. in Actuarial Science (First class honors) from the University of Hong Kong, and an M.A. in Quantitative Finance, and a Ph.D. in Statistics from the University of Waterloo.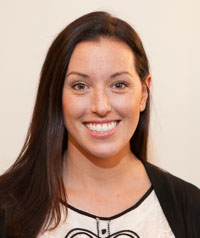 Childhod, Bilingual and Special Education
Ginny Dembek, Assistant Professor
Ginny Dembek is a graduate of the Pennsylvania State University, where she received a Ph.D. in Special Education with an emphasis on Applied Behavior Analysis. She previously worked as a special education teacher with a range of learners in public middle and high school settings in Maryland and Pennsylvania. While teaching she saw a major gap in research for skills to help students with disabilities included in the general education classroom. Ginny's scholarly interests include the area of measurably effective teaching methods and instructional technologies such as Precision Teaching and Direct Instruction. Her recent work explores how problem solving can be improved by direct and explicit teaching along with fluency building the essential language of problem solving.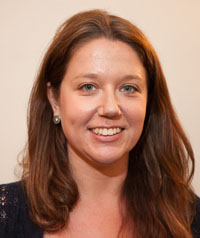 Jennifer Drake, Assistant Professor
Jennifer Drake received her Ph.D. in Developmental Psychology with a minor in Statistics from Boston College in 2012, and then completed a post-doctoral fellowship. Her research program focuses on emotion regulation and the arts in children and adults. Her studies demonstrate that drawing works to improve mood not by allowing venting but by inviting distraction. In a second line of research, she studies the cognitive and perceptual processes underlying graphic representation skill in artistically gifted children in order to understand the development of superior perceptual abilities.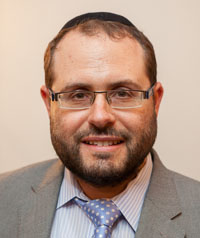 Dov Fischer, Assistant Professor
Dov Fischer holds a Ph.D. in Accounting from the University of Colorado at Boulder and is a licensed CPA in New York. He teaches financial accounting, ranging from the basics of financial accounting to international accounting. His dissertation on the pharmaceutical industry received a "Best Paper by a New Faculty" award from the American Accounting Association. His current research interests include internal controls, accounting ethics and leadership, international accounting, and accounting education. Fischer has recently presented at the Ethics Symposium at the American Accounting Association Annual Meeting and has recently published in The Journal of Business & Economic Studies, Journal of the CPA Practitioner, and Review of Business Information Systems. Prior to joining Brooklyn College in 2013, he taught at SUNY Empire State College. He has also taught at leading international universities, including Bar-Ilan University in Israel and Simon Fraser University near Vancouver, Canada.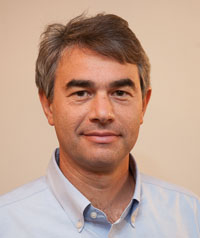 Emilio Gallicchio, Assistant Professor
Emilio Gallicchio received a Ph.D. in Chemical Physics from Columbia University in 1996. He attended Rutgers University as a postdoctoral student, and then joined the graduate program faculty as a research scientist and director of the High Performance Computing Center of the BioMaPS Research Institute. Prior to joining Brooklyn College, Gallicchio was a research professor at Rutgers. He has authored over 55 papers on topics ranging from quantum dynamics to HIV vaccine design, and he is the developer of several theoretical methods and software tools for the modeling of biological and chemical systems. His current research touches several areas of computational molecular biophysics and includes the study of the thermodynamics of macromolecular binding and conformational equilibria, solvation models development, and large scale parallel and distributed computing.
Back to BC News