/web/new_2013news/131101_NewFaculty4_94x84.jpg
Brooklyn College Welcomes New Faculty (Part 4)
Nov. 1, 2013
In the last of a four-part series, meet the new members of the Brooklyn College faculty, including an expert on labor and women's rights and an award-winning international lighting and set designer.
Nicolas Biais, Assistant Professor
Nicolas Biais received a Ph.D. in physics and biology from University Paris-7 (Université Paris Diderot) studying the role of physical forces in the organization and motility of different eukaryotic systems. He switched gears to smaller entities when he joined Michael Sheetz's lab at Columbia University in 2004, studying the role of physical forces in the microbial world. Under the mentorship of Magdalene So, first at Oregon Health & Science University, Portland, then at University of Arizona, Tucson, he was introduced to the intricacies of microbiology, and decided that he had found his scientific home. Joining Brooklyn College in 2013, Biais started the Mechano-Micro Biology Lab, dedicated to the study of the role of physical forces in microbiology, where he is happily merging biochemistry, genetics, and molecular biology with the development of new force measurement devices.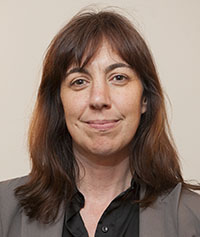 Liza Featherstone, Belle Zeller Visiting Professor in Public Policy
In addition to her longtime emphases on labor and women's rights, Lisa Featherstone has in recent years been writing extensively on education justice issues. Featherstone is a contributing writer to The Nation, and a weekly columnist for amNewYork. Her work has been published by CNN.com, The Daily Beast, The New York Times, The Washington Post, Ms., The San Francisco Chronicle, Slate, The American Prospect, Glamour, the Brooklyn Rail, n+1's Occupy Gazette and many other publications. She is the author of Selling Women Short: The Landmark Battle for Workers' Rights at Wal-Mart (Basic Books, 2004) as well as co-author of Students Against Sweatshops (Verso, 2002). She is working on a forthcoming book about focus groups and democracy.

She has taught at New York University's Arthur Carter Journalism Institute, Columbia University's School of International and Public Affairs, CUNY's Joseph S. Murphy Institute for Labor Studies, and the CUNY Graduate Center.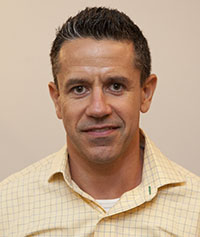 Guillermo Gerona-Navarro, Assistant Professor
Guillermo Gerona-Navarro joined the Department of Chemistry at Brooklyn College in 2013. He is originally from Cuba, where he earned his B.S. in Chemistry from Havana University, and received his Ph.D. from Complutense University of Madrid, Spain, where he focused on the synthesis of heterocycles and peptidomimetics with different biological applications. He was a postdoctoral fellow at Weill Medical College of Cornell University, and an instructor at Mount Sinai School of Medicine in New York. During his post-doctoral work he deepened his experience in synthetic chemistry, and became familiar with different biochemical methods and molecular biology techniques.

Gerona-Navarro's research focuses on developing chemical probes to study and manipulate protein-protein interactions inside of the cell. This approach is multidisciplinary, and utilizes organic chemistry and biochemical/molecular biology technologies. His current projects are aimed at studying epigenetic regulation of gene expression/silencing in health and disease, with special emphasis on cancer and HIV.
Speech Communication Arts and Sciences
Jennifer Sass-brown, Lecturer
Jennifer Sass-brown received her B.A. in Speech-Language Pathology from Brooklyn College in 1994 and her M.S. in Speech Language Pathology from Brooklyn College in 1997. A member of both the American Speech-Language-Hearing Association (ASHA) and New York State Speech-Language-Hearing Association (NYSSHLA), Jennifer holds an NYC Teacher of the Speech and Hearing Handicapped licensure, a Certificate of Clinical Competency from ASHA, and a NYS Speech Pathologist licensure. She specializes in the diagnosis and treatment of feeding disorders in the infant and toddler populations and has been working in early intervention for the past 15 years. Together with her husband and children she helps run Heaven Can Wait Animal Rescue, a not-for-profit, volunteer/foster organization.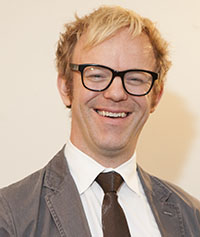 Justin Townsend, Assistant Professor
Justin Townsend is an international lighting and set designer for performance. His Broadway designs include Bloody Bloody Andrew Jackson, The Other Place, Vania and Sonia and Masha and Spike, and A Night With Janis Joplin. Townsend is a member of the Obie-winning Theatre of a Two-Headed Calf. His New York work includes Caucasian Chalk Circle, Galileo, and Unnatural Acts, at Classic Stage Company; Mr. Burns and Milk Like Sugar at Playwrights Horizons; Luck of the Irish and On The Levee at Lincoln Center Theatre's LCT3; Opus at Primary Stages; Speech and Debate at the Roundabout Theatre Company; Beauty on the Vine and Palace of the End, at Epic Theatre Ensemble.

Townsend's awards include: Drama Desk for Here Lies Love, the 2006 USIT Rising Star Award, IRNE award for The Blue Flower and two Elliot Norton awards for The Blue Flower and The Onion Cellar, and he has been nominated for many others including: Audelco Award, Lucille Lorel, Ovation, Henry Hewes, Helen Hayes, and an Outer Critics Circle.
Anthony "Tony" Wilson, Associate Professor
Anthony Wilson is an associate professor in the Department of Biology, specializing in evolution, biodiversity, and zoology in aquatic systems. He studies a number of different freshwater and marine model systems (e.g. seahorses and cichlid fishes, marine amphipods, freshwater snails), using a combination of field, laboratory, and experimental approaches, in an effort to illuminate how selective pressures contribute to the evolution of reproductive variation across space and time.

Wilson obtained his M.S. in Zoology from the University of Guelph in Canada and Ph.D. in Biology from the University of Konstanz in Germany. Prior to joining the faculty at Brooklyn College, Wilson served as an NRC Research Associate with the National Oceanic and Atmospheric Administration (NOAA) in Seattle from 2002-2004, and as an assistant professor in evolution and biodiversity at the University of Zurich, Switzerland, from 2005–2012.
Back to BC News