Farm Share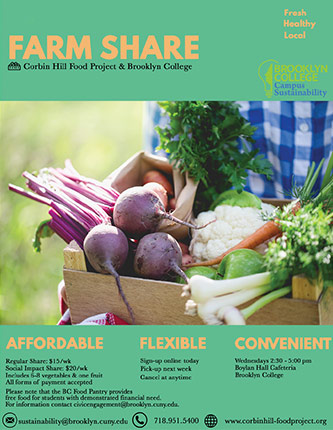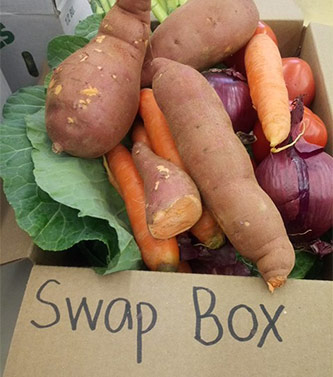 Corbin Hill Food Project and Brooklyn College: Flexible, Affordable, Convenient
Brooklyn College and Campus Sustainability, in partnership with the Corbin Hill Food Project, brings the Brooklyn College farm share program. All shares include six to eight vegetables and one fruit. Produce is fresh, healthy, and locally grown. Popular add-ons include organic eggs, flour, and the fruit share. New 2019 add-ons include yogurt, cheese, and juice. All add-ons are locally sourced. Distribution happens every Wednesday. Sign up today!
Share Prices
Regular Share: $15 / week
Payment options include credit, ebt/snap, health bucks, etc.
Make your payment a week prior to the distribution date.
Pickup
Wednesdays, 2:30–5 p.m., Cafeteria, Boylan Hall
Sign Up
More Information