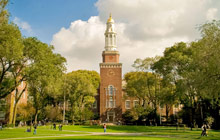 The Center for Teaching and Learning (CTL) provides faculty with training and resources to convert classes from face to face to remote/online.
Read the Whole Story
Special COVID-19 Credit/No Credit Policy for the Spring 2020 Semester
As part of the City University of New York's response to the COVID-19 pandemic, during the spring 2020 semester, all students shall have the option to convert any or all letter grades they earn in their classes to Credit/No Credit (CR/NC) grading.
Student Emergency Assistance Fund
Support our students during the COVID-19 outbreak. Give to help with medical, food, childcare, and remote learning costs.