Center for Academic Advisement and Student Success
Academic Momentum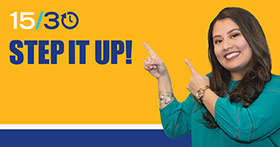 Effective immediately and until further notice, all in-person advisement appointments will instead be conducted remotely via telephone.  
To schedule a remote advisement appointment:
1. Login to BC WebCentral Portal.
2. Click "E-Services".
3. Select "Schedule an appointment".
4. Select "Center for Academic Advisement and Student Success Appointment Tool (CAAT)" to choose a date and time.
Please be sure to enter a preferred phone number when scheduling your appointment.  At the scheduled time, an advisor from CAASS or FCY will call you at the number you provide. Please note: the incoming call may appear as "unknown caller" and not necessarily read as Brooklyn College.
If you have any question or are unable to secure an appointment, please e-mail caass@brooklyn.cuny.edu.   An advisor will respond in a timely fashion. 
The mission of the Center for Academic Advisement and Student Success (CAASS) is to assist undergraduate students in establishing, monitoring, and achieving graduation requirements. We provide student-focused, developmental advisement in an environment that recognizes the unique spirit and individuality of each student. We work with academic departments and administrative offices to develop and maintain a coordinated and comprehensive approach toward advisement.