The Office of Diversity and Equity Programs
Combating Sexual Assault and Other Unwelcome Behavior
How do I report a sexual assault or incidents of domestic violence on or off campus? What supportive services are available through Brooklyn College and outside organizations? We want to ensure you are informed and your questions are answered.
Sexual Misconduct and Discrimination Investigations
In order to ensure a safe environment for all members of our community, the Office of Diversity and Equity Programs is charged with the responsibility of addressing and investigating complaints involving discrimination and sexual misconduct, and ensuring that reasonable accommodations and academic adjustments are provided when needed. To file a complaint, contact the Title IX Coordinator (contact information below) and/or complete the:
Additional Resources
Programming
The Office of Diversity and Equity Programs develops and coordinates with offices to create programs, trainings and events to combat bigotry and other biases in all their forms and continues to recognize and build on the strengths offered by our multicultural, multiracial and multigenerational campus.
Event Calendar
Sexual and Interpersonal Violence Prevention and Response Training
May 20, 2020, Noon-1 p.m.
June 3, 2020, Noon-1 p.m.
June 17, 2020, Noon-1 p.m.
June 30, 2020, Noon-1 p.m.
July 15, 2020, Noon-1 p.m.
August 12, 2020, Noon-1 p.m.
Brooklyn College is committed to values and policies that enhance respect for individuals and their cultures. In fact, the college's cultural, racial, and ethnic diversity is one of our distinguishing characteristics. The Office of Diversity and Equity Programs is responsible for ensuring the college's compliance with CUNY policies as well as federal, state and local laws pertaining to diversity, equal employment opportunity, affirmative action, nondiscrimination and sexual misconduct.
Black & LGBTQ+ Activism: Not Separate, Not Equal: June 30
The We Stand Against Hate Initiative, the Wolfe Institute, the Black, Latino Male Initiative, the Office of Diversity and Equity Programs, the Women's and Gender Studies Program, Africana Studies, the LGBTQ Resource Committee, the Women's Center and the LGBTQ Resource Center are sponsoring a symposium entitled "Black & LGBTQ+ Activism: Not Separate, Not Equal."
Andrea Ritchie, writer, lawyer, and activist for women of color, and Tamika Spellman, pioneering activist and advocate,  will serve as the primary speakers for the symposium. The symposium will be interactive and offer insight into Black Queer activism during this period of social unrest.
June 30, 2020
3-4:30 p.m.
One tap mobile: +19292056099 US (New York)
*The first five Brooklyn College  students to sign into Zoom will receive a free copy of "Invisible No More: Police Violence Against Black Women and Women of Color," authored by Andrea Ritchie.
Celebrate Pride!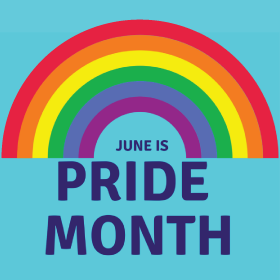 Pride month is a time to celebrate the LGBTQIA+ community's diversity and accomplishments while honoring its history and legacy. Every June the Office of Diversity and Equity Programs joins in commemorating the 1969 Stonewall Uprising in New York City, regarded as one of the first equal rights protests for the LGBTQIA+ community. This year marks the 50-year anniversary of the Pride parade. While we may not be able to rejoice in streets, please see the links below for different yet meaningful ways to show your pride!
Congratulations Class of 2020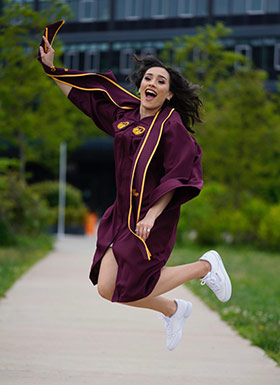 To the Brooklyn College graduating class of 2020, the Office of Diversity and Equity Programs could not be more proud of your accomplishments, and especially your adaptability and perseverance in completing your degree during this time. We know that your future will be filled with success and happiness. Congratulations!