Cheers to Class of 2020 Celebration
Cheers to the Class of 2020!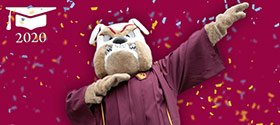 Head to our #BCGrad2020 page for our Virtual Graduation Celebration and links to the May 28 online event.
Hello, Class of 2020!
A recent survey of graduating seniors found that the majority have asked for virtual recognition of some kind this spring for having completed their degree. President Anderson announced a virtual celebration for graduating students to be held on May 28. Many of the elements of this celebration came directly from requests by you and your classmates.
The virtual celebration site will go live on May 28, and students can access the site as many times as they want thereafter. The celebration will include a series of pre-taped videos congratulating the students. Each student will be featured with a name card and a photo indicating his or her degree. Within hours of the president's announcement, more than 200 graduating seniors registered with Marching Order to have their personal name cards created, and that number continues to grow quickly.
On May 28, once the virtual celebration site is accessible, students will be able to chat live about the videos or send words of encouragement to each other via social media from 10 a.m. to noon. We already have reports of remote viewing parties being formed. That's great! With more than 4,000 graduates in this year's class, we would be remiss if we don't do something to acknowledge your success. So, cheers to Class of 2020, and best of luck as you complete your final classes.
Marching Order
Graduates should have received a personalized link to register on Marching Order. This website will allow you to record your name and upload a photo if you didn't take a senior photo.
Deadlines
May 1: Last day to have your name recorded.
May 15: Last day to submit a photograph. 
Any submissions after the appropriate deadline will not be accepted.
Graduate Card Sample
A sample of the card is below: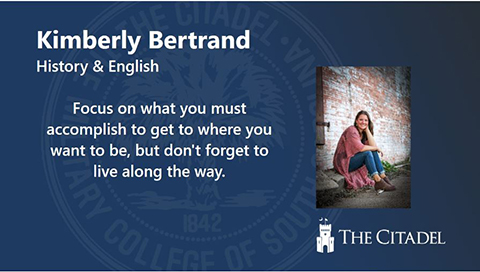 Purchase Your Cap and Gown
Order your cap and gown here. The deadline to order is May 10. Your order will be shipped to your home. 
Order Your Class Ring and Graduation Announcements
Commemorate your achievement with your college ring from Balfour. Your Brooklyn College ring will represent your most unforgettable years and the institution where it all happened. You can also share your special moment with friends and family with graduation announcements. To order your class ring and graduation announcements, call 877.225.3687 or visit the Balfour website.