Brooklyn Lifelong Learning
Free Information Session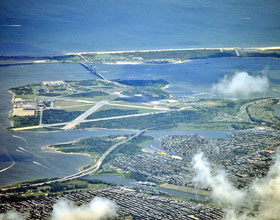 Photograph: Joe Mabel
Discover how BLL can enhance your life! Sample a mini-class about NYC's first municipal airport, Floyd Bennett Field, presented by Brooklyn Borough Historian Ron Schweiger. Find out about our Fall semester. Perhaps decide to try something new or pursue an old interest by becoming a member.
Thursday, August 23, 2018
12:30 – 2 p.m.
Room 113, Ingersoll Hall Extension, Brooklyn College
No reservations required
More Information
E: bll@brooklyn.cuny.edu
P: 718.951.5647
Donate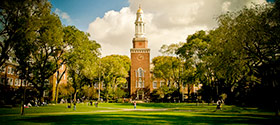 If you wish, you may make your donation to Brooklyn Lifelong Learning by credit card.
For adults who never stop experiencing life, there is a place and community in New York that celebrates learning. We invite you to join us.
If you enjoy exploring new ideas and acquiring new knowledge or skills in the company of friendly people, Brooklyn Lifelong Learning (BLL) is for you. At BLL you can take as many courses as you want in  literature,  history, health, film and more — with no exams or homework. Take workshops in painting, foreign languages,  memoir writing, drama, music, or poetry. Practice tai chi or yoga. Attend special lectures and film showings. Play bridge. Use the college library and computer facilities. Go on trips. It may well be the most fun you ever had in school. Whether planning for retirement or looking to try something new, BLL has something to offer.
BLL is now a year-round program
The BLL program has always followed the Brooklyn College schedule, with classes held during the fall and spring semesters. Due to popular demand, in recent years we have expanded our offerings to include programs during the winter intercession and summer break. These are film and video-based classes followed by lively discussions. They have proven to be very popular with our members as they increase the number and type of classes offered, provide opportunities for social interaction when weather might otherwise limit it and fill the gaps during the stretches when we were previously closed.