Brooklyn Lifelong Learning
Join BLL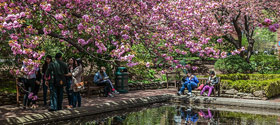 Our fall schedule is now available. Click on Classes, Courses and Lectures to view our fall schedule.
Be a part of the Brooklyn Lifelong Learning community.
Donate to BLL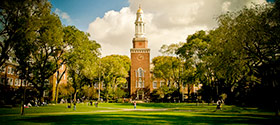 If you wish, you may make your donation to Brooklyn Lifelong Learning by credit card.
For adults who never stop experiencing life, there is a place and community in Brooklyn that celebrates learning. We invite you to join us.
BLL is now a year-round program. Our classes include short story and book club discussions, current events, and many more. Refer to our Schedule of Classes for more information. The BLL program has always followed the Brooklyn College schedule, with classes held during the fall and spring semesters. Due to popular demand, in recent years we have expanded our offerings to include programs and classes during the winter intercession and summer break.
BLL has successfully been holding classes via Zoom since March 2020. BLL members have found that Zoom is user friendly and easy to access by computer, iPad, tablet or even by phone! Members have engaged in lively discussions during our virtual classes. This semester, we will continue to offer our classes remotely via Zoom. Conditions permitting, we expect to introduce some in-person classes as the term progresses. But we fully intend to provide many opportunities for members to get together face-to-face. We are planning a full complement of these outings for the fall.
These outings will include our very popular Museum Walks and Talks program of docent-led tours. We have also scheduled walking, including a walking tour of Brooklyn Heights and the East Village, and will hold lunch get-togethers at various Brooklyn eateries where members can meet and socialize. Members will be notified of all classes and events in a weekly e-mail. We are looking forward to an exciting season beginning September 2022.
Join BLL to participate in our upcoming events and classes. You will meet with others who are interested in learning and who are ready for lively and stimulating discussions.