Join
Donate to BLL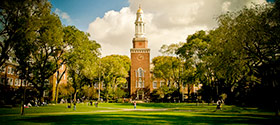 If you wish, you may make your donation to Brooklyn Lifelong Learning by credit card.
How to Join
By Mail
Complete the BLL Membership Application (pdf), write a check for $90 for a regular membership or $140 for a friend of BLL membership payable to Brooklyn Lifelong Learning and mail to BLL Treasurer, Joel Duckoff:
Mr. Joel Duckoff
165 Carroll Street, Apt #1
Brooklyn, NY 11231
Online
Complete the BLL Online Membership Application. Once you submit your application, you will be directed to PayPal where you will be able to pay by credit card, debit card or PayPal so as to complete your enrollment.
Want to Try a Class Before Joining?
If you'd like to attend a class or two before joining, we welcome you to try it out. Contact us by phone or e-mail for information.

P: 718.951.5647
E: BLL@brooklyn.cuny.edu