Join
Annual Appeal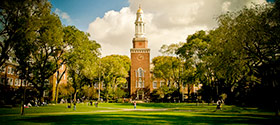 If you wish, you may make your donation to the annual appeal by credit card.
Complete the BLL Membership Application (pdf), write a check for $85 payable to Brooklyn Lifelong Learning, and bring or mail them to:
BLL
Brooklyn College
3160 Boylan Hall
2900 Bedford Avenue
Brooklyn, NY 11210
Special offer for new members
New members who join only for the spring term pay a reduced fee of just $45. This allows the opportunity to try out membership without making a commitment for an entire year. This offer is available only one time per member.
Want to try before you buy?
If you'd like to attend a class or two before joining, we welcome you to try it out. Contact the office to arrange your visit. 
Note: The basic membership fee is $85 per year. We encourage members to join at the Friends of BLL level of $110, which helps support the organization. The generosity of those who give at the Friends level is greatly appreciated!