Alumni Mentor Program
Why Are Alumni Mentors Critical to Student Success?
Whether you recently graduated or you are retired, you can share your insights with a student who is just starting to figure it all out. Access to successful alumni truly has a positive impact on students' academic, personal, and career success. See how alumni have contributed to our students' success.
Past alumni mentors have come from organizations such as: Citi, PricewaterhouseCoopers, NBC, Deloitte, MTV, the United Nations, AT&T, Goldman Sachs, HBO, MTV, Accenture, New York City Department of Education, Weill Cornell Medical College, Target, and CBS This Morning.
Frequently Asked Questions
How Do I Become a Mentor?
For more information about this program or if you have any questions, contact us via e-mail at careernews@brooklyn.cuny.edu or by telephone at 718.951.5696. Mentors can find some common questions and answers below.
What Does It Mean to Be a Mentor?
Alumni mentors are essential for guidance, ranging from helping students prepare for upcoming interviews to answering questions about their career
Mentors are encouraged to provide advice, invite students to attend meetings or career-related events, and/or allow mentees to shadow on-site
How Will I Be Contacted?
After matching a student and alumni, an associate from the Magner Career Center will contact Alumni on behalf of the student.
Student mentee candidates are encouraged to establish first contact to set-up additional conversations
What Kind of Preparation Do Mentees Receive?
Before students contact alumni, they attend a Building Professional Relationships Workshop and/or receive training materials, through which they gain useful information on how to conduct themselves, network, and behave properly.
What are some expectations for Mentors?
Be sure to check out our Alumni Mentor Policy.
Who can I contact if I have questions or any concerns?
Contact us via e-mail at careernews@brooklyn.cuny.edu or by telephone at 718.951.5696.
Feedback About the Alumni-Mentor Program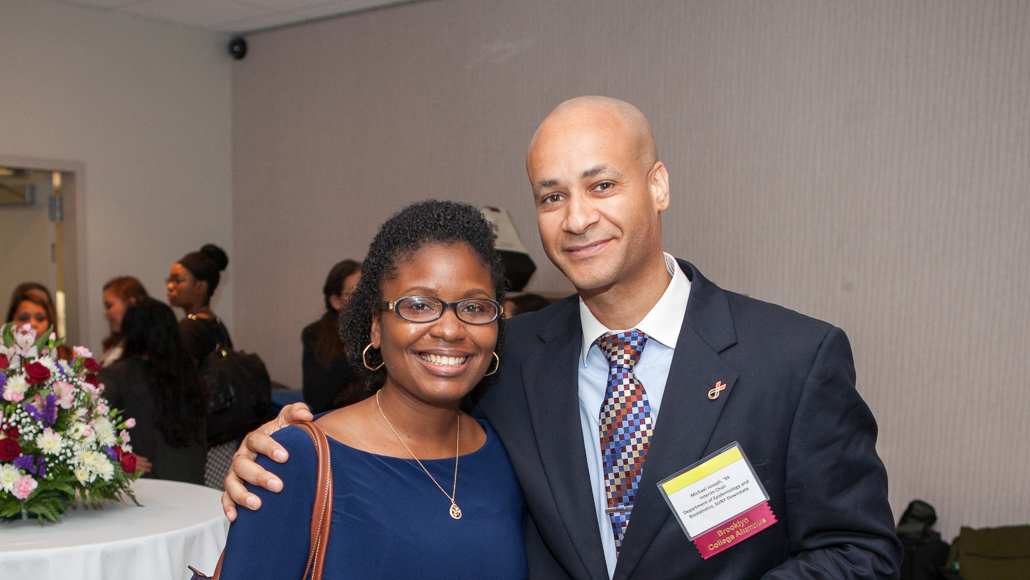 Michael Joseph '94, M.P.H.
Interim Chair and Assistant Professor
"I serve as a mentor/speaker because I did not become successful by myself. When I look back into the rearview mirror of my educational journey, I've been blessed to have several mentors who encouraged me along the way. Thus, I have a deep desire to be a blessing by giving back and continuing a cycle of mentorship. It is gratifying to know that my words of wisdom and inspiration often lead to my students' growth and development, both academically and personally."