Alumni Testimonials
Here are several of our inspiring alumni who have gone to find great success in their careers.
Also, check us out in Brooklyn College Magazine (pdf).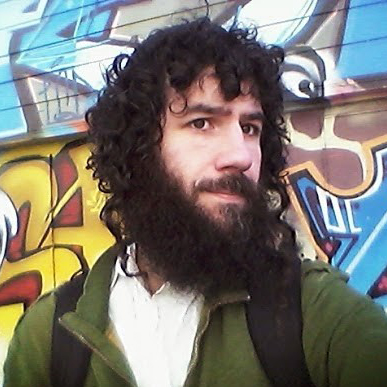 Matthue Roth '14
UX Writer, Google
"In grad school, I was a double-dipper -- I worked full-time and went to school full-time. As a graduate, I'm honored to be able to send my knowledge and resources back to Brooklyn College. The students are crackling with energy and enthusiasm, overflowing with ideas. I love coming back to campus to talk. I hope it helps them as much as it helps me!"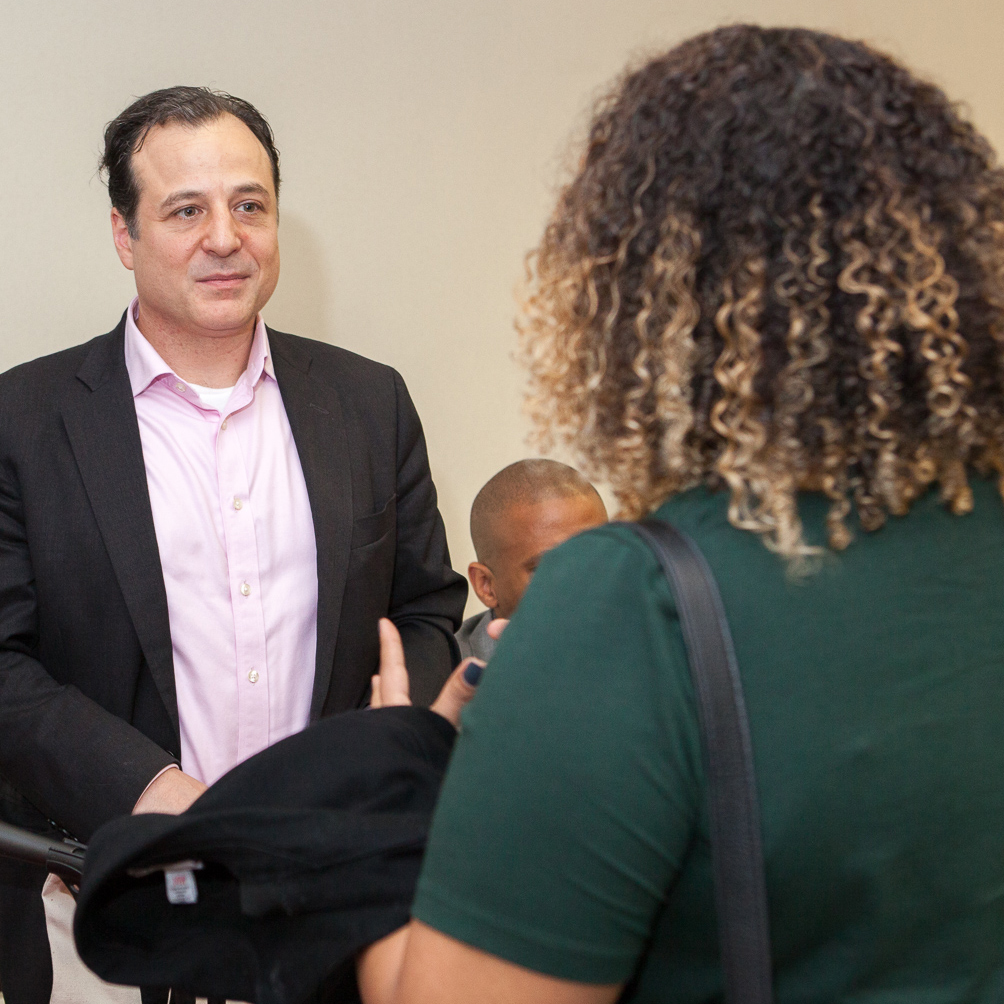 Rich Thomas '96
Vice President, Publishing Director, HarperCollins
"Not only has engaging with the center allowed me to give back a little to the school that gave me so much, but it's introduced me to young professionals with a vast array of diversity and a great deal of potential."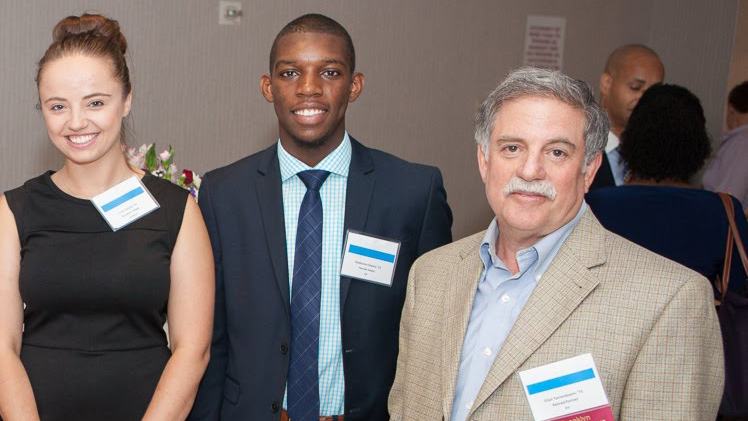 Elliot Tannenbaum '73
Retired Partner, Ernst & Young
"I have mentored a number of accounting majors over the past six years. I have observed the integral services which the staff of the Magner Career Center provides to students, which enables the students to seek out and obtain career opportunities. The level of professionalism and caring shown by the staff receives high praise from the students as well as recruiters and mentors as me. From a personal perspective, working with the Magner Career Center has provided me with the rewarding opportunity to mentor highly motivated students with incredibly diverse ethnic and national backgrounds. It is truly inspirational to witness how the Center assists the students, many of whom are first generation college students, many of whom are first generation college students. Marge Magner and the staff of the career center should be very proud of the important work which is being done."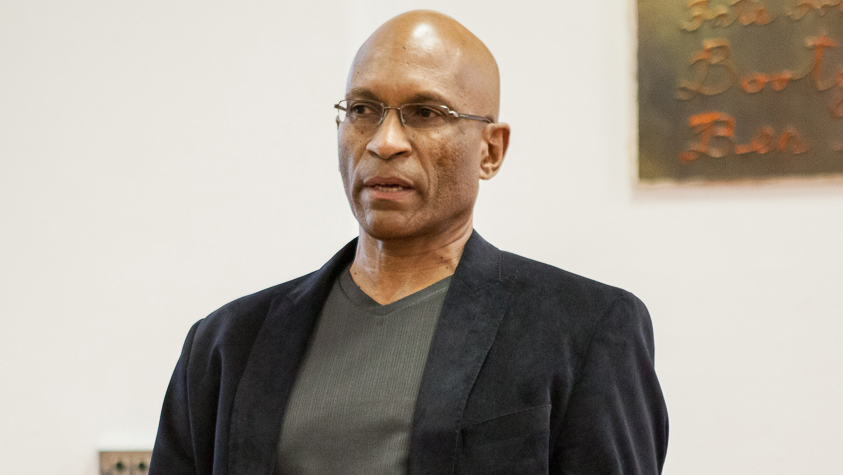 Roger Hinds '77
Head Athletic Trainer, New York Knicks
"Magner Career Center has allowed me opportunities to give back to my alma mater. The highlight of my career thus far was being honored as Distinguished Alumnus for Brooklyn College and speaking to the graduates at Barclays Center this past commencement. This could not have happened without the folks at the Magner Center!"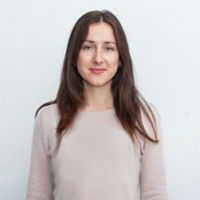 Julia Esipova '13
Senior Accountant, Savills Studley
"I will always be grateful for all the support and help that I have received from everybody at the Magner Center."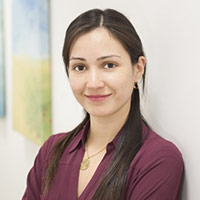 Ana Hidalgo '11
Tax Accountant, JetBlue Airways
"As a Brooklyn College alumna, I can assure you that the Career Center does a great job selecting successful candidates and preparing them for the interview. My first internship at M.D. Sass was thanks to Natalia, and I have always been grateful for the experience I received."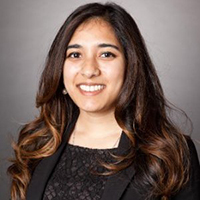 Farjana Rohman '09
Vice President, Citigroup
"I mentor and serve as a speaker because I would not have had an opportunity to be where I am today if it were not for the generous advice and time of mentors. It is difficult to solidify career aspirations as a young adult, especially when you have only been exposed to various fields in an academic setting. Mentors not only help you understand what a specific career path truly entails, but they help you understand how to position yourself for success."
Tiffany Charbonier '09
Client Success Manager, CallFire
"I'll always speak, if I can, on a panel. I remember being on the other side of these panels as a student, and the best part is that I know that everything I heard from these panels made me a ready worker, and it's a great feeling to be able to pass it forward. The Magner Center makes you work-ready, and that sets you apart from other people fighting for the same jobs."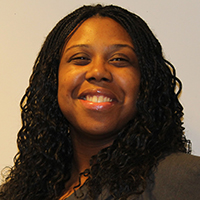 Kristia M. Beabrun '07
Director of Communications, New York City Council
"As a college student, I often underestimated the value of cultivating relationships—choosing instead to focus on my education and experience. However, as a young professional, I soon realized the importance of mentorship and how it could expand one's horizons. Through the Magner Career Center, I now have an opportunity to pay it forward and guide students along their path to successful careers."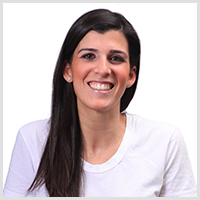 Orly Wahba '04
Founder/CEO, Life Vest Inside
"Over the past couple of years, I have also had the pleasure of connecting with the Brooklyn College Student Center and bringing some fantastic goal-oriented and passionate students on board as interns for my nonprofit, Life Vest Inside. The center has always been accommodating and helpful in connecting with students they felt would be the best candidates for the organization. In addition, the internship panels I have taken part in have been extremely successful in connecting me not only with students, but other alumni as well."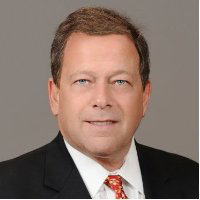 Michael Kosik '83
Vice President, Senior Advisor, The Michael Kosik Golden Group at Morgan Stanley Wealth Management
"I was not aware of the Magner Center when I attended. I had very little idea of where I wanted to work upon graduation and just took a shot at 'Wall Street.' I found my way. I feel I have alleviated some anxiety and given some advice that helped some students. I tell them how lucky they are that the center is available to them."