Rina Koshkina, Executive Coach and Talent Development Professional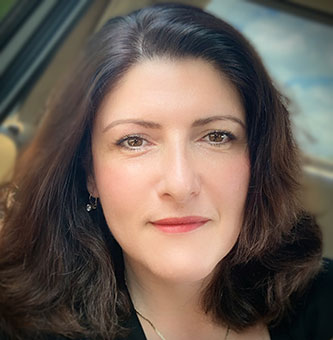 Rina Koshkina has more than 25 years of leadership experience in the financial services and technology industries, spanning marketing, human resources, organizational development, diversity equity and including, training and coaching as well as talent strategy roles.
Starting her career in the insurance industry with Mutual of New York (MONY Group), Rina moved through the ranks to become Director of Marketing. Over the course of her career, Rina led teams at Merrill Lynch, AXA Group, BlackRock and Bank of New York Mellon.
Currently, Rina leads enterprise-wide talent management efforts as well as strategic learning initiatives at the Zillow Group. She is committed to achieving business success by building winning, high-performance cultures that stem from exceptional talent, leadership, learning and diversity.
Rina holds a B.S. in Business Management and Finance and an M.A in Art History, both from the City University of New York, Brooklyn College. Currently, Rina is pursuing a Ph.D. in Industrial and Organizational Psychology from Grand Canyon University. In addition, she is an Associate Certified Coach (ACC) credentialed by International Coach Federation (ICF) and is a Forbes Coaches Council member. Rina is trained and certified in prominent assessment instruments including Herrmann Brain Dominance Instrument (HBDI), Hogan's assessment and Gallup Strengths Finder. She is a FINRA registered securities professional and holds a Professional in HR (PHR) certification.