Infants Room
The Infants Classroom enrolls children beginning at four months of age. The classroom is a warm, nurturing, and comfortable environment designed to celebrate relationships between the teachers and children. Themes of separation, attunement, and attachment are experienced as children engage in powerful games of peek-a-boo. Children are peek-a-boo players from birth as they begin to interact in relational ways with those who provide constancy, predictability, and familiarity in their world. Peek-a-boo is essentially the first game an infant will play—it is a nonverbal exchange between parent/care-giver and child and creates a significant bond that mirrors future relationships of trust and security.
In the Infants Classroom, children and teachers can be seen engaged in mutually expressive and emotionally supportive play where trust and intimacy is respected and where the child is embraced with total and complete acceptance, where emotional lives are nurtured and responded to with deep care.
As early children educators observing the infants on a daily basis, we honor their constant states of transformational growth. The infants spend time exploring their environment through sensory experiences that incite their curiosity and wonderment. There is no random motion or movement, no thought or gesture without a question or conviction—exploration and discovery orchestrates everything as the children form an internal compass of connection and constancy deeply rooted in transformational growth and development.
Teachers
Ameena Ahmed
Nathaly Cabral
Kalesha Davy
Irina Kritskaya
Ayesha Shahid
Teacher Bios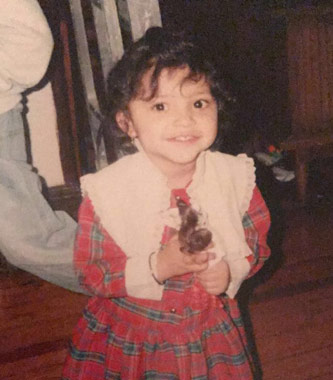 Ameena Ahmed
Ameena Ahmed recently graduated from Brooklyn College's Murray Koppelman School of Business with a bachelor's degree in business administration and has been working at the ECC for four months. She aspires to become a midwife with the hope of opening her own birthing center in the future. It is her dream to one day be a part of bringing beautiful new faces into the lives of many.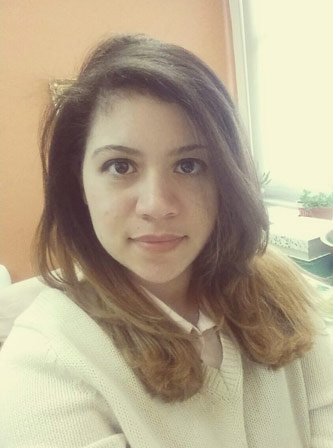 Nathaly Cabral
Nathaly Cabral is a teacher's assistant at the Early Childhood Center with the infants, where she has the opportunity to assist children to learn through play and to progress through readings in a safe environment. Cabral received a B.A. in psychology with a double major in children and youth studies from Brooklyn College in 2013. After graduation, she pursued her M.A. in mental health counseling from Long Island University, Brooklyn Campus, where she continued to develop a strong sense of devotion to work with children and their families. She received her M.A. in 2017. She believes that by being yourself and being self-aware, you put something wonderful in the world that was not there before.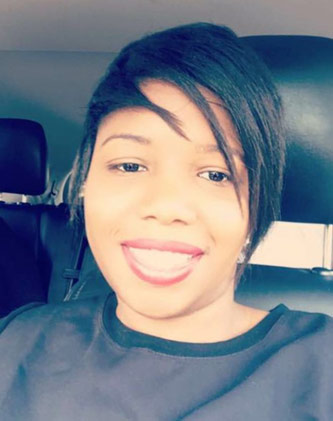 Kalesha Davy
I began my education/career at Brooklyn College in fall 2015. I am a mother of two precious little boys, one of whom has graduated from the Early Childhood Center and the other who is currently in attendance. I will be graduating in 2018 with a bachelor's degree in early childhood education with a double major in psychology. My passion ever since I was a young child has always been to work in a field where I can care for children. I am overjoyed to be able to have this opportunity to not only attend Brooklyn College as a student but to also be a part of the great team at the ECC.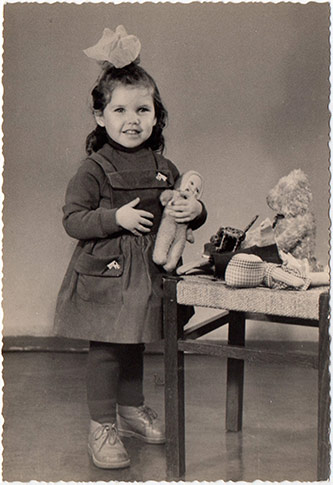 Irina Kritskaya
I am a lead teacher in the Infants Classroom at the Early Childhood Center. I have a dual bachelor's degree in early childhood education and Russian language and literature, and a master's degree in special education from Brooklyn College. I have 17 years of experience working at the ECC and almost 13 years working with children in school, grades 4–10. Throughout my life, I have enjoyed every aspect of teaching, and I have realized that children can teach us as much as we can teach them. I believe a child's education is the most valuable thing in the world, and that is why the earlier it begins the better it is for the child's development and future.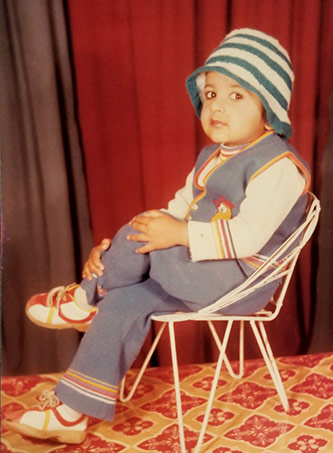 Ayesha Shahid
I graduated from Brooklyn College with a bachelor's degree in early childhood education and a concentration in the children's studies. I have been working at the ECC for the past 10 years, and I have worked with all the age groups at the center. I love working with children, and I'm currently working in the Infants Room.