Early Childhood Education/Art Education
Enriching Education Through the Art of Play and Wonderment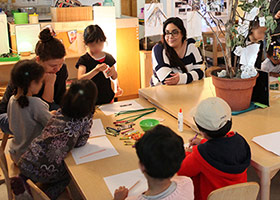 The Early Childhood Center and the Early Childhood Education/Art Education Department have launched a new annual conference—and are spearheading a different approach to teaching.
Early Childhood Education Program Ranked 2nd Best Program in the U.S.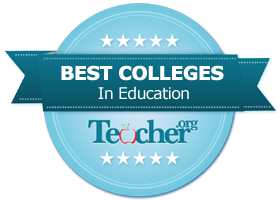 Ranked 2nd out of 425 colleges in the country by Teachers.org.
Caring and instilling a love for learning in children from birth through the second grade is your calling. If you have artistic talent, a future as an art teacher could be your next step. Join our department to learn the latest in pedagogy in both fields.
Majoring in early childhood education prepares you for a future working with children who are just beginning to understand themselves and the world around them. You'll be there to guide them through this process, and our program's emphasis on working with students from diverse backgrounds means you'll be equipped for many teaching situations. If you choose to major in art education, you'll discover how to use your own artistic talents to cultivate those of children of all ages as you introduce them to media ranging from clay to paper to linoleum and teach them to appreciate art.
Contact Information
Department Chairperson: Jacqueline Shannon

Location: 2309 James Hall
Phone: 718.951.5205