Beatrice Long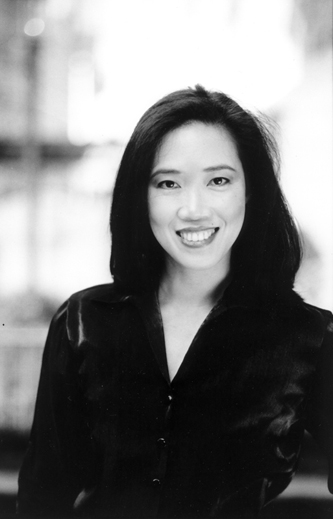 Adjunct Lecturer, Piano
Hailed for her "maximum insight and fiery brilliance in her keyboard approach" by the Post and Courier of Charleston, South Carolina, and her "inspired mastery, emotive range and profound lyricism characteristic of the virtuoso" by La Nación of Costa Rica, Beatrice Long has emerged as one of the most sought-after pianists in her generation. Very much at home on the concert stage, Long has performed as a soloist with Baltimore Symphony, Orquesta Sinfonia Estato de Mexico, National Symphony of Taiwan, Taipei Symphony Orchestra, Civic Orchestra of Taipei, Ensemble du Monde (New York City), New Amsterdam Symphony (New York), Jura Symphony Orchestra (France), Festival Orchestra of Santa Barbara, and Laredo Philharmonic, among others. A medalist in several international competitions, including the Cleveland International Competition, World Piano Competition of Cincinnati, and the Taipei International Piano Competitions, Long's rare combination of dramatic virtuosity and eloquent musicianship has captivated audiences in France, Belgium, Austria, Switzerland, China, Taiwan, Singapore, Malaysia, Central America, and the United States.
Venues where Long has given full solo recitals include Ravinia Festival (Chicago), Chateau Lourmarin, Théâtre de Lons-le-Saunier , Festivals of Champagne and Fontainebleau (France), Kunsthalle Appenzelle (Switzerland), Phillips Gallery (Washington, D.C.), International Piano Series (Charleston, South Carolina), and the American embassies in Costa Rica, Guatemala, and Honduras. As a duo pianist in the Long Duo with her sister, Christina Long, Long performed the Bartók Sonata for Two Pianos and Percussion at Alice Tully Hall in Lincoln Center, and received critical acclaim for recitals at Weill Hall Carnegie Hall, the Taiwan National Theatre, the Hangzhou Grand Theatre and Guangzhou's Xinghai Theatre (China), Jordan Hall in Boston, Dallas Museum of Arts, International Piano Series & Spoleto Festival (Charleston, South Carolina), SODRE Montevideo (Uruguay), InterHarmony Festival (Piedmont, Italy), and Municipal Theatre of Eskisehir (Turkey), among others. A native of Taiwan, Long was invited to perform Beethoven's Fourth Concerto for the president of Taiwan in the Presidential Palace.
Long is a versatile musician who has collaborated with many well-known musicians such as Ruggiero Ricci and Berl Senofsky. As a recording artist, her albums (on Naxos) have received favorable reviews from the BBC Magazine (United Kingdom.). The American Record Guide describes her recording of the Scriabin Mazurkas (Naxos) "impressive on many levels." Her live and recorded performances have been broadcast by National Public Radio, CBC Canada, Radio France, and TV NY 1, among others. The Long Duo's 2011 release, Dorian sono Luminus, which features two-piano concerti by Dana Suesse (world premiere), Harl MacDonald, and Vaughan Williams, has been hailed by critics from Fanfare Magazine, American Record Guide, Audiophile Audition, and The Arts Desk (London).
Long graduated with honors from Curtis Institute of Music and Peabody Conservatory, where she studied with Mieczyslaw Horszowski, Leon Fleisher, Seymour Lipkin, and Enrique Graf.  She was under the tutelage of Gaby Casadesus in Paris and Fou Ts'ong in London. Long served as a juror for 2016 San Antonio International Piano Competition and has given lecture recitals and master classes at the State Convention of Texas Music Teachers Association, Music Educators Association (New Jersey), and Music Teachers Association of South Jersey, as well as at conservatories and universities in the United States, China, Taiwan, and France.