Gioacchino Lauro Li Vigni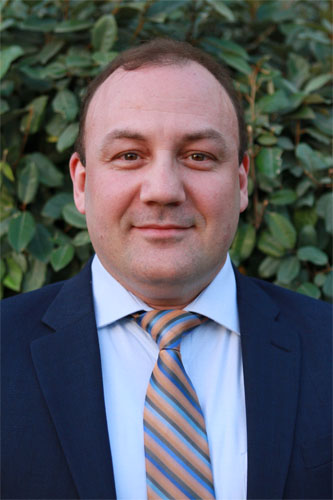 Adjunct Lecturer, Voice
Tenor Gioacchino Lauro Li Vigni is an internationally sought-out vocal instructor. Some of his students are among the highest-calibre and most popular opera singers in the world today, such as Joseph Calleja, Michael Fabiano, Giuseppe Filianoti, Andrew Owens, Issachah Savage, Robert McPherson, and Tanja Ariane Baumgartner.
Li Vigni works principally in New York but is also voice instructor at the Royal Opera House Covent Garden's Jette Parker Young Artist Program and is the general director of Mediterranean Opera Studio and Festival—one of the most influential and respected summer programs in Italy. As a teacher, he is widely recognized as having the sharpest of ears in identifying vocal issues, with a noted ability for explaining their impact and helping singing professionals discern technical solutions.
A native of Brooklyn, New York, Li Vigni moved, as a young child, to Palermo, Italy, where he was reared. His father, the late Salvatore Lauro Li Vigni, a celebrated tenor, was his first teacher. Salvatore studied with Mario Basiola, the famous baritone and student of Antonio Cotogni (teacher of Gigli, Lauri Volpi, Battistini, etc.), and Arturo Melocchi (teacher of Mario Del Monaco), and passed this sage knowledge on to his son. Li Vigni has also coached and studied with many legendary singers and teachers, the most influential being Franco Corelli, Carlo Bergonzi, Arrigo Pola, and, most recently, Salvatore Fisichella. He then continued academic studies at the Academy of Vocal Arts in Philadelphia, under Bill Schuman and Christofer Macatsoris, where he honed many of his stage and repertoire skills and began bringing them to the international stage while still a student.
Li Vigni made his Metropolitan Opera of New York debut in 2004 in Boris Godunov and was seen again at the Met in Lohengrin and Parsifal, and covered roles in Nabucco, Rosenkavalier, Ariadne auf Naxos, and Samson et Dalila. His first appearance on the Met stage, however, was during the finals of the National Council Competition's Grand Finals in 2003, where, under the direction of Maestro Julius Rudel, he sang arias from Lucia di Lammermoor and Werther.