Zeno Wood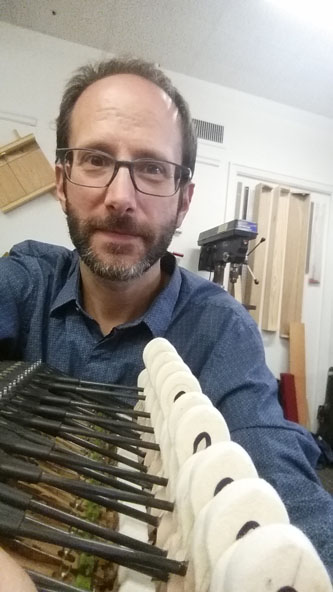 Piano Technician
Zeno Wood began his career in piano technology at New England Conservatory where he earned his Piano Technology certificate in 1998. He then joined Steinway & Sons and worked in the retail technical department at Steinway Hall, then on West 57th Street. He has been the piano technician for Brooklyn College's Conservatory of Music for 10 years, where he attends to the 88 pianos, harpsichords, celestas, Disklaviers, and clavichords located in the Conservatory, the Preparatory Center, Brooklyn Center for the Performing Arts, the Student Center, the TV/Radio center, the library, and the president's official residence.  His duties include tuning, regulating, making repairs, voicing, and rebuilding.
Wood is a registered member of the Piano Technicians Guild (PTG) and has held the offices of president, vice president, and secretary of the New York City chapter. He also serves on the national PTG College and University Technicians Committee. He regularly teaches classes at the NYC PTG chapter meetings, and has taught a class at Brooklyn College on the science of piano technology and the history of the piano. He regularly attends PTG conventions and Steinway & Sons training seminars.
In an earlier incarnation, he was a trumpet player, studying music at Rutgers University. He has also been a New York City music teacher, truck driver, and Central America anti-war organizer.