New York
The Department of Anthropology offers a variety of field opportunities in New York City. These have primarily focused on cultural anthropology and archaeological methods, and provide unique opportunities for students to explore applied approaches to the discipline.
Summer 2018: ANTH 3470 Archaeological Field School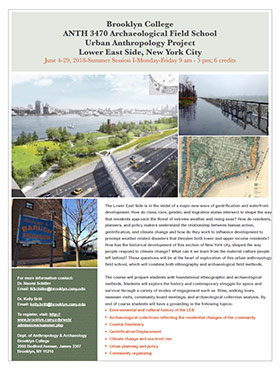 The course prepared students with foundational ethnographic and archaeological methods in the Lower East Side of Manhattan.
Summer 2019: ANTH 3016 Field Work in Anthropology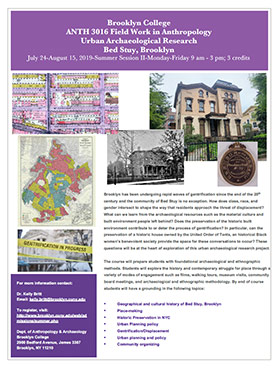 Brooklyn has been undergoing rapid waves of gentrification since the end of the 20th century and the community of Bedford Stuyvesant is no exception.