Incoming Freshmen
Your first year of college is an important one, so Brooklyn College strives to help you make the most of it through our First College Year program and our Honors Academy programs for incoming students. As your education progresses, you'll be able to chart your course work overseas with our international education program, and you can apply to other Honors Academy programs for upper-level students. Whether you've already decided on a major or need more time weighing your options, we have an attentive admissions team to help answer questions about admissions requirements, financial aid and scholarships, and campus visits.
Campus Visit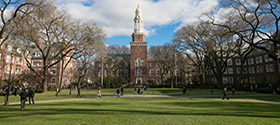 Walking tours of the campus, led by student guides, are available every weekday at 10 a.m. and 3 p.m.
Event Calendar
Thursday, December 12, 2019
How to Apply
Applying and fee payment have never been easier with our online Application for First-Year Student Admission.
Application Deadlines
Application deadlines vary by semester and program. Please visit our application deadlines website.
How to Finance Your Education
Brooklyn College offers a range of rigorous programs at a very affordable tuition rate. Tuition and fees vary depending on your student classification type and where you reside, but there are plenty of options available to finance your education, including scholarships, awards, prizes, and loans. Let us help find the right one for you.
Financial Aid Deadlines
Application deadlines vary by program and package. Please visit our financial aid website.
Contact
Office of Undergraduate Admissions
2900 Bedford Avenue, Brooklyn, NY 11210
222 West Quad Center
P: 718.951.5001 | F: 718.951.4506
E: adminqry@brooklyn.cuny.edu
Featured Campus Facility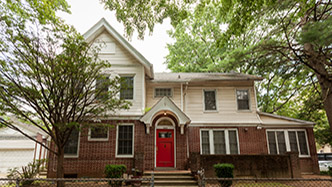 Just a few blocks from campus, the Newman Center offers seminars, discussion groups, and religious services as well as a lounge, a library, and a chapel.
Featured Department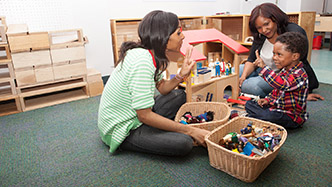 Our program enables you to combine your artistic talents with your passion for educating young children on your way to a highly rewarding career.