LGBTQ advocate Kyle Reese to be published by Phi Theta Kappa Honor Society.
/web/new_2020news/201102_KyleReese_93X84.jpg
Brooklyn College LGBTQ Activist to be Published in National Literary Journal
Nov. 2, 2020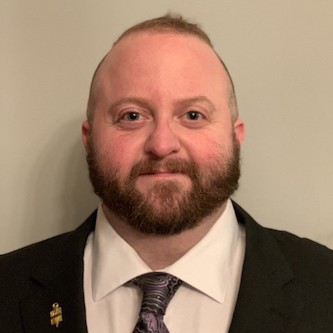 Brooklyn College student and LGBTQ advocate Kyle Reese is among 25 Phi Theta Kappa Honor Society (PTK) members nationwide to have their writing published in the 2020 issue of PTK's online literary journal, Nota Bene.
Reese's essay, "LGBTQ+ Movements: The Good, the Bad, and How We Can Do Better," looks at several different LGBTQ movements in American history from the Mattachine Society to the Gay Liberation Front and beyond. Each movement is studied for its strengths and flaws and was met with similar challenges from law enforcement and the public's response to pathologization of nonheteronormative sexualities and gender identities.
Reese is honored to be recognized for his work.
"Phi Theta Kappa Honor Society has been a staple in my life since 2018," Reese said. "I served as the Regional President of New York last year, and the Society has really supported my academic journey."
Reese is part of CUNY's Baccalaureate for Unique and Interdisciplinary Studies Program. His area of concentration is Queer Psychosocial research, which draws on anthropology, sociology, critical psychology, political science, and gender studies. Reese is also part of CUNY's Ph.D. Pipeline Program and is busy preparing applications and a substantial writing sample to apply to doctoral programs in sociology and women, gender, and sexuality studies.
Reese is an extremely active advocate, serving as a co-chair for Brooklyn College's LGBT Resource Committee; a member of the Executive Committee Policy Council; and as the Founding President of the Queer Student Action Alliance.
Nota Bene showcases the outstanding writing of Phi Theta Kappa members. More than 370 entries were submitted to the 2020 competition, which is judged by current and retired college faculty and staff from across the country. The digital issue will be available on ptk.org this winter.
Learn more about Reese on his website: www.kyleaaronreese.com
About Phi Theta Kappa
Phi Theta Kappa is the premier honor society recognizing the academic achievement of students at associate degree-granting colleges and helping them to grow as scholars and leaders. The Society is made up of more than 3.5 million members and nearly 1,300 chapters in 11 nations, with approximately 240,000 active members in the nation's colleges. Learn more at ptk.org.
Back to BC News