Shelley Worrell '00 does more with less to present the annual weeklong festival celebrating Caribbean culture.
/web/new_2012news/120103_AlumnaLeadsSecondAnnualCelebrationOfCaribbeanCinema_94x84.JPG
Alumna Leads Second Annual Celebration of Caribbean Cinema
Jan. 3, 2012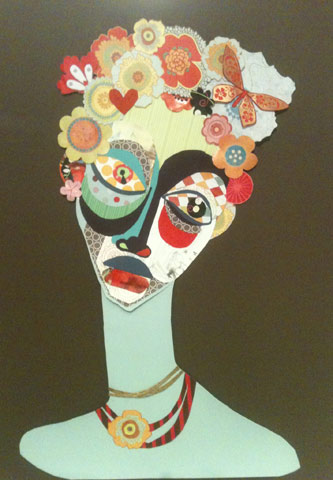 This past November, a league of Brooklyn College alumni, professors and students celebrated the second successful year of a monthlong festival (video) of Caribbean cinema through art exhibitions, essays, fashion, panel discussions, live performances and, of course, film.
Despite being dubbed a "Flatbush Film Festival," the 2011 event was presented in two spaces in other neighborhoods — at Maysles in Harlem and MoCADA in Fort Greene.
"I would love to bring it back to Flatbush," said Shelley Worrell '00, executive director of CariBBeing, which produces the annual festival. "I think it belongs here; this is where we live and work. We belong in Flatbush."

Worrell, who is Trinidadian American, first conceived the idea for a Caribbean film festival as a student at Brooklyn College, but at the time she did not have the resources or experience necessary to execute the project. After a few failed attempts at tackling the project on her own, Worrell decided to put the project on hold.
Fortunately, fate intervened. While enjoying a quick break at Starbucks, Worrell ran into fellow alumna and "good friend" Assemblywoman Rhoda Jacobs '62. After a conversation and a couple of lattes, Jacobs agreed to help pitch the event to Brooklyn College.
With student government and such organizations as the Caribbean Students Union and the Haitian-American Students Association ready to contribute, as well as personal checks from faculty, support from Councilman Jumaane Williams, and in-kind donations from local businesses, Worrell got her festival: one day of film, performances and a panel discussion in Whitman Theater, with a central focus on the devastation in Haiti following the 2010 earthquake.
This year, the festival experienced growth in attendance, programming and local news coverage (video). Even so, the move to Harlem and Fort Greene made it difficult to engage Flatbush businesses and others from the neighborhood. But with seven screenings, more nights and supplemental programming along with assistance from student organizations and fellow alumni, it's hard to see how a decrease in financial support affected the overall execution of the festival. Worrell attested that without the help of Brooklyn College student volunteers who passed out flyers, artists who schlepped their own work to venues, and family and friends who provided baked goods for the reception, none of this would have been possible. "We are doing more with less," she stated.
In some ways, working with less presented unique opportunities for Worrell. She created an impressive art exhibit for MoCADA gallery and has been requested to curate for other exhibits since the festival began in late October.
For George Cunningham, professor of Africana studies, working with less may have provided Worrell and her colleagues the stimulus to grow and reimagine a more ambitious event. "The Department of Africana Studies is very happy to have provided a kind of seed experience, seed money and support for this," said Cunningham. "I hope what we did last year affirmed what they were doing and showed them greater possibilities."
Where the festival will call home next year is still unclear, but many at Brooklyn College hope to see it return to campus. Should funds be available, Cunningham would like to see a partnership that builds upon the marked success the festival has achieved. Jonathan Douek, president of CLAS student government, would like to see at least one of the screenings held on campus in 2012: "Brooklyn College is one of the most diverse schools in America, and people want to be represented."
Back to BC News