Instructor will combine his love of music and scholarship for the project.
/web/new_2012news/120402_AdjunctScores20000Fellowship_94x84.jpg
Adjunct Scores $20,000 Fellowship to Study Religion in Africa, West Indies
April 2, 2012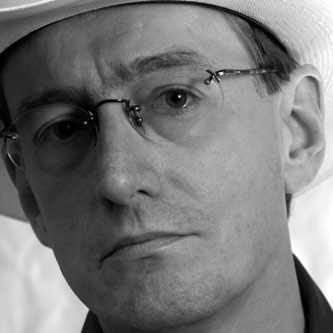 Ned Sublette, an adjunct instructor in the Department of Puerto Rican and Latino Studies, will be traveling to Angola and Haiti starting this summer to report on how indigenous religions are reflected in music, thanks to a fellowship he received from the University of Southern California – Annenberg School for Communication and Journalism.
Sublette will receive $20,000, the highest stipend awarded for the Knight Luce Fellowship for Reporting on Global Religion, which annually plucks seven journalists to report on the impact of religion around the world.
"The kind of work I'm doing just isn't possible without this kind of support," says Sublette, who started teaching at the college this semester. "This is going to enable me to revolutionize my knowledge of these subjects I've been studying with such interest."
A former Guggenheim Fellow, Sublette is a decorated musician and scholar who says he experiences life through his ears. "I've always been a musical person. I organize my understanding of society, history and culture around things I learned from music."
He has cofounded a music label, written three books, secured many prominent fellowships, studied conservatory composition and classic guitar, and produced journalistic pieces for a number of media outlets, including more than 100 radio documentaries on music from the African diaspora for Public Radio International.
The research he is doing for the fellowship will culminate in several radio documentaries as well as some print and Web media.
Sublette's numerous musical influences led him to pioneer his own style of "cowboy rumba" — Afro-Caribbean music fused with country and western. During a career in which he has worked with a prominent and diverse roster of artists, he reached his pop culture pinnacle in 2006 when country music icon Willie Nelson covered one of Sublette's songs — "Cowboys are Frequently, Secretly Fond of Each Other,"which enjoyed success on the heels of the Oscar-winning movie Brokeback Mountain.
He is currently singing the lead role in the stage production Vidas Perfectas — a Spanish-language version of the 1980s television opera Perfect Lives — and is preparing to release an album he recorded in New Orleans called Kiss You Down South.
This semester, he is teaching a class at the college about the music of Puerto Rican people. "I'm delighted to be able to teach this class here because there aren't a lot of universities that would carry a course like this," he states.
Back to BC News