Actor Gary Sinise will help raise funds for Brooklyn hometown hero Bryan Dilberian, who lost three limbs in Afghanistan.
/web/new_2012news/120427_GarySinise_94x84.jpg
Live Concert by Gary Sinise's Lt. Dan Band Will Rock Whitman Theater
April 27, 2012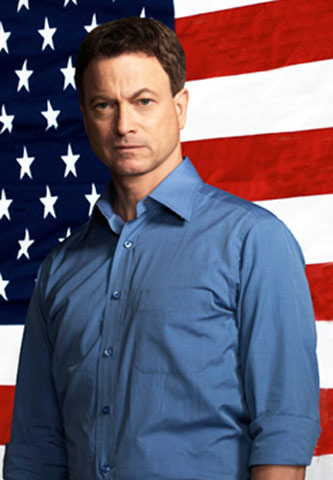 Whitman Theater will rock on Friday, April 27, when the Lt. Dan Band, featuring actor Gary Sinise and his fellow bandmates, takes the stage at 7 p.m. for a live benefit concert. 
Sinise, who is best known for his starring role in the CBS series CSI: NY and the 1994 movie Forrest Gump, plays bass guitar in the cover group that he founded with friend and musician/composer Kimo Williams.
The two met in 1997 when they worked together at the Steppenwolf Theatre on a production of A Streetcar Named Desire. Williams was hired to compose the score while Sinise was playing the role of Stanley Kowalski. They discussed the love for music they shared and began to jam. Soon afterward they formed the band.
The Lt. Dan Band is named after Lieutenant Dan Taylor, the character who loses his legs during the Vietnam War that Sinise played in Forrest Gump. For his portrayal, Sinise received an Academy Award nomination for Best Supporting Actor.
The band began touring U.S. military bases in early 2004 and since then has entertained troops at USO shows across the United States and around the globe, including Iraq and Afghanistan.
Proceeds from Friday's performance will go toward a fund to build a "smart house" for Brooklyn hometown hero, Army Specialist Bryan Dilberian, who lost his legs and an arm while serving in Afghanistan. Since his return to the United States, he has undergone 21 operations.
"They can take my legs, but they can't take my pride," Dilberian says. "I'm determined and confident to move on and enjoy life to its fullest."
For tickets, call the Whitman Theater box office, 718.951.4343, or visit the Brooklyn Center for the Performing Arts website.
Back to BC News