Two students win Watson Fellowships and receive internship stipends for the next three summers.
/web/new_2012news/120510_WatsonFellowships_JasmineMarks_94x84.jpg
Summer Opportunities Come With Prestigious Fellowship
May 10, 2012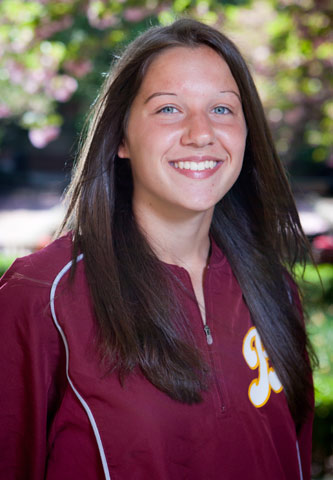 Two Brooklyn College students have been accepted to the prestigious Jeannette K. Watson Fellowship Program, which will give them the opportunity to participate in summer internships for the next three years and receive a stipend totaling $17,000.
"I was shocked," says Becky Ganley, one of the students accepted to the program. "It is a great honor."
Ganley and Jasmine Mark will spend two summers interning in the United States and the third summer abroad. For the first summer, they will each receive $5,000; for the next two, they will each be paid $6,000.
Mark, who is studying communications in hopes of getting a job in public relations, explains, "I basically used my interest in communications and youth development to help narrow my list of places" for her internship, which will begin this summer: Scenarios USA, Studio Museum in Harlem, DonorsChoose.org and Global Kids.
Ganley, who hasn't declared her major yet, selected four internship options in various disciplines, which might help her with deciding what she really enjoys doing. From a list of 20 possible internship sites, she picked DonorsChoose.org, Global Kids, Fedcap and the New York City Department of Parks and Recreation.
The next step for both winners will be interviews with the internship coordinators and a final decision about where they will end up working during the summer.
"Experimenting in various internships will open up doors for me," says Ganley. "I believe that this fellowship program will increase my life choices, and it will develop my capacity to make a difference in my life."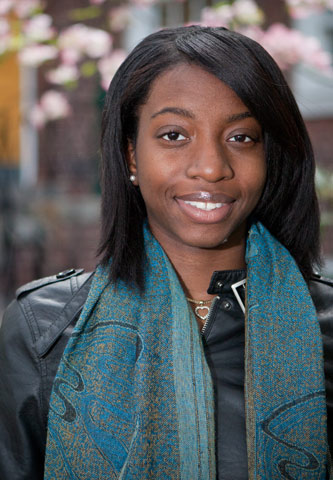 Besides internships, all Watson Fellows are expected to attend summer seminars and cultural events as well as to keep a weekly journal. Along with the opportunities and responsibilities of the fellowship, a great deal of pride comes from winning the honor. In order to be accepted to the program, students had to complete a rigorous application process composed of essays, recommendation letters and written samples. Candidates also went through a series of interviews by Watson staff.
Despite their three-year commitment to the program, both students plan to continue their hobbies. Ganley, who is a Presidential Scholar in Brooklyn College's Honors Program, will keep playing on the college's softball team. Being the youngest of seven children, she also promises to find time for her large family.
"My family is the one thing that never lets me down, and the one thing that will always be there for me," she states. "No matter the circumstance, when I am with my family you will see a smile on my face."
Mark also finds great support from her family, which came from Grenada. Besides spending time with them, Mark hopes to find quiet moments to write poetry and continue to explore New York's museums and art galleries, which is her new hobby that she "just picked up over spring break."
Twelve colleges participate in nominating the candidates to the fellowship. Each of the colleges is allowed to put forward four applicants. This year, the Watson committee chose nine students out of 48 applicants.
Back to BC News