Junior Avtandil Chachibaia and the movie he filmed as a teenager in his native Georgia make the journey to the world-famous international film festival.
/web/new_2012news/120606_AvtandilChachibaiaCannes_94x84.jpg
Film Major Makes His Mark in Cannes
June 6, 2012
When 18-year-old Avtandil Chachibaia played with his mini DV camera in his hometown in the country of Georgia, he did not expect that it would become a film. Four years later, after Chachibaia immigrated to the United States and enrolled in the film program at Brooklyn College, he came back to his old tapes and made a movie. That retooled movie has now been selected for the Cannes Film Festival and was a semifinalist for the Student Academy Awards.
"I found the tapes accidentally," explains Chachibaia, adding that his mother was the first person who stumbled across them. "They were somewhere in the closet. I checked them out and brought them to school."
Chachibaia's tapes had shots of an institution for mentally challenged people, who were supervised by two nuns. He filmed it while he was a student in Georgia and working part-time as a photographer.
"I was just looking for an interesting place, but now I see that it worked out," he says. "It was a unique experience."
Chachibaia and his instructor, Distinguished Lecturer Thomas A. Reilly, worked on the film. The last cut was made in late 2011.
"I just asked my instructor what he was thinking, and he said that I should submit it to the Cannes Festival," Chachibaia says.
Chachibaia submitted Smell of Old House of Ours  — filmed with no budget — as a student film to the Cannes Festival Committee, but the committee was so impressed by the nine-minute artistic motion picture that they asked him to resubmit it in the general short film category. Smell of Old House of Ours was screened three times during the festival, which closed on May 27.
"It is a testament of his talent," states Reilly. "He has been recognized for his work on a global level."
Reilly, who has been Chachibaia's teacher for the last two semesters, says that every year professional filmmakers submit 1,600 to 1,700 movies into the short film category for the Cannes Film Festival. Only about 200 films are chosen.
"It's very competitive, and I think that Avtandil should be proud of himself," he says. "He is a very friendly guy, a hard worker and, most importantly, a great filmmaker."
Although Chachibaia is reluctant to elaborate on his film, he says that "there is a lot of symbolism. It's an art film. There is no one story there."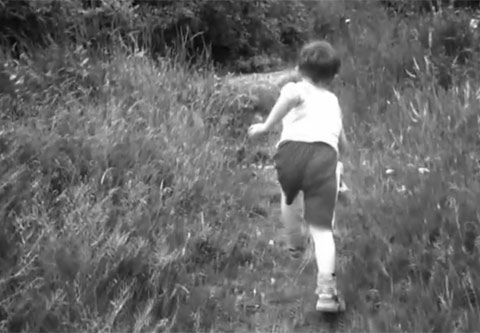 Chachibaia's professor had more to say about Smell of Old House of Ours.
"It's a well-made and unique film," Reilly remarks. "The music is terrific. The concept is great. Filmmakers have to deal with controversial subjects. Many of the films fit into a standard format, but Avtandil's film is unique."
The young movie director hopes that the Cannes Film Festival will help him secure grants for future productions.
"It gets lots of new exposure," Chachibaia says, adding that he is going to Cannes with his French distributor, Ben Remetz. "It means lots of people and connections. You get a lot of new opportunities there."
He admits that the selection to the festival was a great honor to him, but "the Oscars I didn't expect."
The Student Academy Awards took place at the Theatre at Lighthouse International in New York at the end of April. 
"I felt super grateful for the experience," exclaims 22-year-old Chachibaia, adding that he is perfectly happy with the fact that his film made it as far as the semifinals.
"I'm just a schoolkid going to classes with lunch in my backpack," he says rather humbly. "I feel that I should take steps slowly and that I don't know enough to go too fast."
Chachibaia plans to finish his degree and graduate in 2013, taking five classes each semester while working full time.
"Brooklyn College classes were extremely helpful," he states. "My professors were inspiring and are the reason why I still want to keep going."
Back to BC News