/web/new_2013news/131025_NewFaculty_94x84.jpg
Brooklyn College Welcomes New Faculty (Part 3)
Oct. 25, 2013
Joining Brooklyn College's full-time faculty are a medieval historian who specializes in eleventh- and twelfth-century monastic devotion; Professor of English who conducts research that uses magnetic resonance imaging to capture the movements of vocal articulators during speech production; and an physical education and exercise science professor who has researched the possible use of complementary alternative medicine in treating HIV/AIDS and depression. This is the third in a four part series.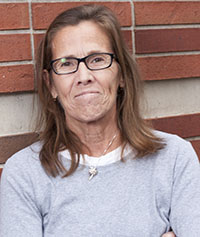 Physical Education and Exercise Science
Laura Blitzer, Assistant Professor
Laura Blitzer holds a B.S. in Physical Education from the University of Florida and an M.S. in Physical Education from Brooklyn College, with emphasis in psychosocial aspects of physical activity. She has taught pre-K to adult and is a student of Chinese Medicine and Eastern health practices, which are incorporated into her teaching and scholarship. Blitzer has designed several studies that examine the potential applications of complementary alternative medicine and healthcare practices with HIV/AIDS and clinically depressed populations. She has been responsible for undergraduate and program development and accreditation. Blitzer teaches courses in physical education methods, health and wellness, and social foundations of education. She has been the recipient of multiple Excellence in Teaching Awards and also has been awarded several research grants. Blitzer has a strong record of service to the university and community and is a reviewer for several national journals and conferences.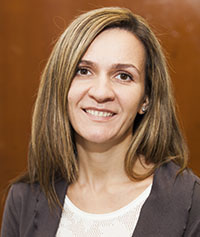 Aneta Czajkowska, Assistant Professor
Aneta Czajkowska is an assistant professor in the Department of Chemistry at Brooklyn College. Her research interests span nanotechnology and nanomedicine, specifically design of theranostic nanoparticle systems for concurrent imaging and therapy of disease. Prior to joining the Brooklyn College faculty, she was a postdoctoral associate in the Department of Biomedical Engineering at Tufts University, and postdoctoral fellow in the Nanomedicine Laboratory in the Translational and Molecular Imaging Institute at Icahn School of Medicine at Mount Sinai Hospital in New York City.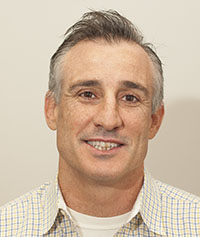 Brian Geraghty, Lecturer/Doctoral Scholar
Having served as an adjunct lecturer/adjunct assistant professor, Professor Geraghty now joins Brooklyn College faculty as a lecturer. Specializing in anatomy and physiology, he continues to serve as an Instructor Trainer for the American Red Cross. Geraghty obtained his Doctor of Chiropractic degree from Life University.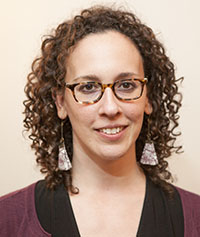 Lauren Mancia, Assistant Professor
Lauren Mancia is a medieval historian specializing in monastic devotion in eleventh- and twelfth-century Europe. Her dissertation, Affective Devotion and Emotional Reform at the Eleventh-Century Monastery of John of Fécamp, centers on the earliest-known prayers to the suffering, crucified Christ and recalibrates our understanding of the emotional and humanistic transformations of medieval Christian piety. Mancia received her Ph.D. in History from Yale, her M.A. in Medieval Studies from the Centre for Medieval Studies at the University of Toronto, and her B.A. in English and Medieval Studies from Columbia. She has received many grants to support her research, including a Fulbright to France, and grants from the Medieval Academy of America, the Society for French Historical Studies, and the National Organization of Italian American Women. Mancia is also a lecturer at The Cloisters, the branch of The Metropolitan Museum of Art dedicated to the study of medieval art.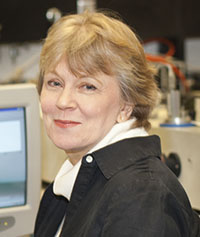 Joann Mathias, Ph.D., Lecturer and Doctoral Scholar
Joann Mathias is a lecturer and doctoral scholar in the Department of Chemistry at Brooklyn College. She holds a Ph.D. in Physical Chemistry from the City University of New York, an M.S. in Chemical Engineering from Columbia University and a B.S. in Chemistry from Pennsylvania State University.
Her research interests include biophysical studies and thermodynamic modeling of lipid packing, protein conformation and surfactant/polymer interactions as well as biosurfactants and their applications. She has authored a number of publications in peer-reviewed journals and holds patents in the field of surfactant chemistry.
Prior to coming to Brooklyn College, Mathias was an industrial research scientist involved in the design and implementation of chemical models and clinical studies to investigate the effects of formulation components of personal care products on sensory response and irritation of skin.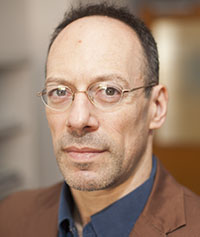 Jon Nissenbaum, Assistant Professor
Jon Nissenbaum earned his Ph.D. at the Massachusetts Institute of Technology in 2000, under the supervision of Noam Chomsky and David Pesetsky. Before joining the faculty at Brooklyn College, he held faculty positions at Harvard, McGill, and Syracuse Universities. His research has been funded by the NIH/NIDCD as well as the Canada Foundation for Innovation and Quebec's FQRSC. He has taught undergraduate and graduate courses in linguistic theory at both introductory and advanced levels. Nissenbaum's research focuses chiefly on natural language syntax and semantics: the abstract structures that are formed subconsciously during language comprehension and production, and how these structures help determine sentence meaning. He is also interested in phonetic representation, and conducts research that uses magnetic resonance imaging to capture the movements of vocal articulators during speech production, with a special focus on how speakers configure their vocal folds to achieve linguistically relevant changes in voice fundamental frequency.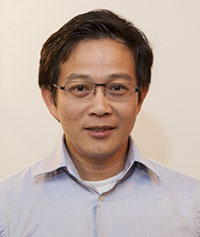 Kosal Path, Assistant Professor
Kosal Path received his Ph.D. in international relations from the University of Southern California in 2008, and taught various IR courses at USC from 2009 through 2011. His principal teaching interests are at the intersection of international relations and comparative politics with the focus on Asian security studies. Professor Path's research focuses on the relationship between nationalism/national identity discourses and foreign policy in East and Southeast Asia, including China's relations with its Southeast Asian neighbors.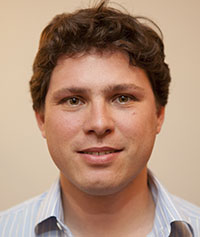 Diogo Pinheiro, Assistant Professor
Diogo Pinheiro received a Ph.D. in Mathematics in 2006 from the University of Warwick, United Kingdom, and a B.S. in Mathematics with a concentration on Applied Mathematics in 2002 from the University of Porto, Portugal. His main topics of research include dynamical systems and differential equations, both deterministic and stochastic, as well as stochastic optimal control and applications to fields such as economics, finance, actuarial science, and biology. As a teaching assistant at the University of Porto and The University of Warwick, and a visiting assistant professor at the New University of Lisbon and the Technical University of Lisbon, Pinheiro has taught a varied range of topics to both undergraduate and postgraduate students. He was part of the organizing committee of several conferences and scientific meetings in applied mathematics, and a member of several scientific research projects.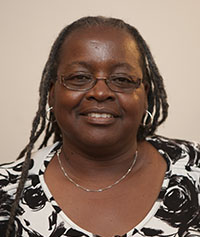 Satina V. Williams, Assistant Professor
Satina V. Williams is an assistant professor in the Department of Accounting at Brooklyn. She holds a Ph.D. in Accounting from Virginia Commonwealth University, an MBA from the University of North Carolina-Chapel Hill, and a B.S. in Public Accounting from Benjamin Franklin University School of Accountancy. Prior to academia, Satina worked as an assistant legislative auditor, internal auditor, external auditor, and full-charge accountant in Maryland and Washington, D.C. Her research and publications focus on auditing education, diversity in the accounting profession and internal auditing. She is a Certified Public Accountant.
Back to BC News