The prestigious prize—the first of its kind established by the Whiting Foundation—is awarded to those working toward better public understanding of the humanities.
/web/new_2016news/160429_Jessica_Siegel_94x84.jpg
$40,000 Whiting Fellowship Supports English Professor in Creating a Digital Home for Brooklyn Oral Histories
April 29, 2016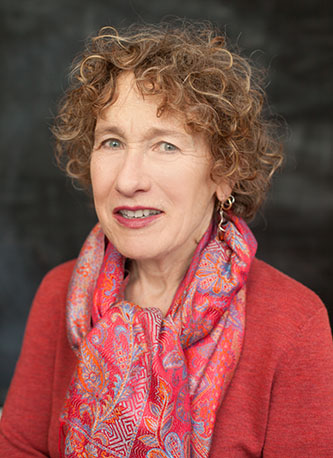 Assistant Professor of English, Jessica Siegel, is among eight recipients of the first Whiting Public Engagement Fellowship, recently established by the Whiting Foundation to contribute to the public understanding of humanities.

Siegel's project is to make available to the public the oral histories of various Brooklyn residents, compiled through the Brooklyn College Listening Project, a college-wide, interdisciplinary oral history project—in part, inspired by the Federal Writers Project established by President Roosevelt in 1935—that aims to create publicly accessible audio archives of the every day lives of Brooklyn residents.

"The whole notion of oral history is to get down the lives, voices, and perspectives of people who are ordinarily not quoted or interviewed," Siegel says, adding that this project is really about common people, who don't usually sit down to write their memoirs, but whose accounts and perceptions of their era are just as important as those of more notable or public figures.

"My colleagues in the Brooklyn Listening Project and I think it's important that these lives and experiences are documented and made available for people today, but also for posterity, as was the case with the Federal Writers' Project," says Seigel.

Siegel is a former high school teacher and long-time journalist, who still pens columns about education and journalism in publications. The Whiting Fellowship will allow her to take a six-month sabbatical to create a website that includes the oral histories, photos, and other related materials associated with the Listening Project, and to curate an exhibition about the project at a local museum or art space by 2017. The multilingual website, according to Siegel's proposal, will incorporate maps and photographs, and provide resources for students and teachers using oral histories in their classrooms, or serve as a model for those wishing to create similar projects.

"I think that because Brooklyn College students come from different Brooklyn communities and from across the city, they are perfectly suitable to help with this job—interviewing their relatives, neighbors, or strangers willing to share their stories." She also sees "Story Corps," the 13-year old national oral history project that broadcasts on National Public Radio, as a model for their work.

According to Siegel, more than two-dozen classes, and members of the Brooklyn College faculty, have been involved in this project since it began three semesters ago. There are currently over 155 oral histories in the digital archives, and after this semester, there will more than 200.

The Whiting Foundation invited close to 40 colleges and universities to nominate a recently-tenured professor who had already used their expertise to reach wide audiences. The $40,000 fellowship funds a six-month leave for each winning professor. Winners will also receive $10,000 to cover project costs.
Back to BC News