An Urban Sustainability major says she found her groove in the young program.
/web/new_2017news/Clark_94x84.jpg
A Perfect Fit
Feb. 8, 2017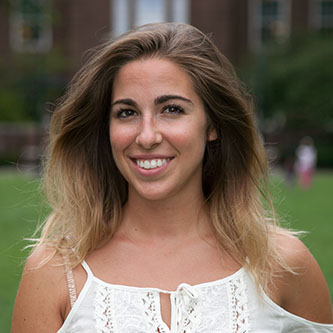 Isabella Clark, who is majoring in urban sustainability with a concentration in sociology, says she was hooked when she took a class on the environment and social justice with Sociology Professor Kenneth A. Gould. 
"We talked a lot about how environmental goods and hazards are distributed by race and class," she says. "It was eye-opening."  
Clark graduates this spring. She worked as a research assistant for Gould and fellow Sociology Professor Tammy L. Lewis on their book Green Gentrification: Urban Sustainability and the Struggle for Environmental Justice (Routledge, 2016). Clark also interned at Yerba Buena Farm in Strawberry Field, Jamaica, where she spent last summer ethically managing bees, harvesting their honey and beeswax, and making products like soaps and lotions, in addition to helping conduct community outreach to local children. 
She would like to earn a Ph.D. in urban sustainability and pursue research, but she also wants to maintain a strong connection to community organizing around environmental issues. 
"I've always had a love of nature," she says. "This program has shown me how I can turn that into a career that's meaningful." 
Back to BC News