The renowned composer's latest award will help fund the creation of her archives and develop programs that engage young people in the arts.
/web/new_2018news/tania_94x84.jpg
United States Artists Awards Distinguished Professor Tania León $50,000 Fellowship
Feb. 20, 2018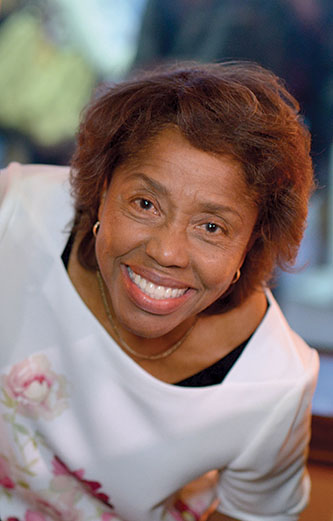 Distinguished Professor Tania León of the Conservatory of Music has been named a 2018 USA Fellow, a distinguished award that comes with $50,000 in unrestricted funds. The award given by United States Artists, an organization that grants up to 50 fellowships each year in order to illuminate the value of artists in American society and to address their economic challenges.
León got the award, funded by the Andrew W. Mellon Foundation, for her work as a conductor and composer. She plans to use the award to work on her archives and to also launch a series of talks to engage young people in the arts—specifically those who don't always feel included in the artistic landscape.
"I think I can make an impact," she says. "I hope that my mere presence can inspire others. I want to reach out to members of society who feel underrepresented in the arts to help inspire them to excel in anything they chose."
Throughout her illustrious career, León has amassed a number of honors and awards, including a Pulitzer Prize, a Grammy nomination, a Guggenheim Fellowship, and an induction into the American Academy of Arts and Letters—the first Latina to receive the honor.
Born in Cuba, León came to the United States as a young woman and after earning her master's degree in composing, went on to become the first music director of the Dance Theater of Harlem. Her career took off from there. She has been commissioned by orchestras across the world and has collaborated with many famous artists, including writers Wole Soyinka, Rita Dove, and Allen Ginsberg.
León will receive the USA Fellows award at the end of next month at a ceremony in Chicago.
Back to BC News