Celebrated Authors Helen Phillips and Sigrid Nunez earn prestigious honor.
/web/new_2020news/200410_Guggenheim_94x84.jpg
Brooklyn College Faculty Among Guggenheim Fellowship Winners for 2020
April 10, 2020
Celebrated Authors Helen Phillips and Sigrid Nunez earn prestigious honor.
Brooklyn College is proud to announce that two current faculty members, Helen Phillips and Sigrid Nunez have been awarded Guggenheim Fellowships for 2020. Brooklyn College alumna Tina Satter, a noted playwright and director, was also among this year's recipients.
"To have these prolific authors and educators join this prestigious group of writers and scholars is a testament to the quality of work our faculty is doing at Brooklyn College," President Michelle J. Anderson said. "I want to congratulate all the winners on their incredible work and global contributions to society."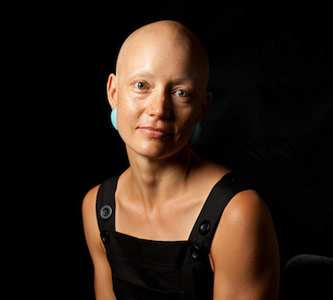 Associate Professor of English Helen Phillips—also a 2007 M.F.A. graduate—won wide acclaim for her novel The Need, which was cited in Time magazine's Best of 2019 list, and longlisted for the National Book Award.
She has authored five books, including Some Possible Solutions (2017 John Gardner Fiction Book Award); The Beautiful Bureaucrat (New York Times Notable Book of 2015 and finalist for The Los Angeles Times Book Prize and the New York Public Library's Young Lions Award); And Yet They Were Happy (2011 Notable Book by The Story Prize); Here Where the Sunbeams Are Green," a children's adventure novel published internationally as Upside Down in the Jungle.
Phillips is the recipient of a Rona Jaffe Foundation Writer's Award, The Iowa Review Nonfiction Award, the DIAGRAM Innovative Fiction Award, and the Italo Calvino Prize, among others. Her work has appeared in The Atlantic, The New York Times, and Tin House, and on Selected Shorts.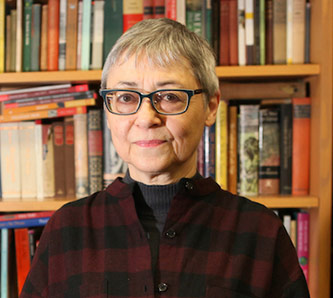 Sigrid Nunez, an adjunct professor in the M.F.A. Fiction Program, won the National Book Award for her novel The Friend in 2018. Her other novels include A Feather on the Breath of God, The Last of Her Kind, "Salvation City," and "Sempre Susan: A Memoir of Susan Sontag."
A prolific writer, Nunez has also contributed to The New York Times, Threepenny Review, Harper's, McSweeney's, Tin House, The Believer, and Conjunctions. Her honors and awards include four Pushcart Prizes, a Whiting Writer's Award, a Berlin Prize Fellowship, and two awards from the American Academy of Arts and Letters: the Rosenthal Foundation Award and the Rome Prize in Literature.
Nunez is also an accomplished educator, teaching at Amherst College, Smith College, Columbia University, and the New School, as well as being a writer in residence at Baruch College, Vassar College, and Boston University, among others.
Writer and director Tina Satter studied in Brookyn College's M.F.A. playwriting program from 2007 to 2009. She is the artistic director of the Obie-winning theatre company Half Straddle based in New York City. Her notable works include Ghost Rings, Ancient Lives, and Seagull (Thinking of you).
The Board of Trustees of the John Simon Guggenheim Memorial Foundation approved the awarding of Guggenheim Fellowships to a diverse group of 175 writers, scholars, artists, and scientists. Appointed on the basis of prior achievement and exceptional promise, the successful candidates were chosen through a rigorous peer-review process from almost 3,000 applicants in the foundation's ninety-fifth competition.
"It's exceptionally encouraging to be able to share such positive news at this terribly challenging time" said Edward Hirsch, president of the foundation. "A Guggenheim Fellowship has always offered practical assistance, helping fellows do their work, but for many of the new Fellows, it may be a lifeline at a time of hardship, a survival tool as well as a creative one. As we grapple with the difficulties of the moment, it is also important to look to the future. The artists, writers, scholars, and scientific researchers supported by the fellowship will help us understand and learn from what we are enduring individually and collectively, and it is an honor for the foundation to help them do their essential work."
The great variety of backgrounds, fields of study, and accomplishments of Guggenheim Fellows is a unique characteristic of the Fellowship program. In all, 53 scholarly disciplines and artistic fields, 75 different academic institutions, 31 states and the District of Columbia, and two Canadian provinces are represented in this year's class of Fellows, who range in age from 29 to 82. Close to 60 fellows have no full-time college or university affiliation.
About the John Simon Guggenheim Memorial Foundation and Guggenheim Fellowship Program
Since its establishment in 1925, the John Simon Guggenheim Memorial Foundation has granted more than $375 million in fellowships to over 18,000 individuals, among whom are scores of Nobel laureates, fields medalists, poets laureates, members of the national academies, winners of the Pulitzer Prize, Turing Award, Bancroft Prize, National Book Award, and other internationally recognized honors. Created by Senator Simon and Olga Guggenheim in memory of their son, the foundation has sought since its inception to "further the development of scholars and artists by assisting them to engage in research in any field of knowledge and creation in any of the arts, under the freest possible conditions."
After 95 years, the Guggenheim Fellowship Program remains a significant source of support for artists, scholars in the humanities and social sciences, and scientific researchers. In addition to the generous support of Senator Simon and Mrs. Olga Guggenheim, new and continuing donations from friends, trustees, former fellows, and other foundations have ensured that the John Simon Guggenheim Memorial Foundation will maintain its historic mission. An exceptionally generous bequest in 2019 from the estate of the great American novelist Philip Roth, a fellow in 1959, is providing partial support for the wide variety of writers supported by the Foundation.
For more information on the 2020 Fellows, please visit the Foundation's website at www.gf.org.
Back to BC News