"Next-Gen Assessment" will explore promising solutions to emerging educational challenges during COVID-19.
/web/new_2020news/200803_Cumming_94x84.jpg
Brooklyn College Associate Provost and AVP for Institutional Effectiveness to Co-Host New Multimedia Web Series With AAC&U on Digital Learning Techniques
Aug 3, 2020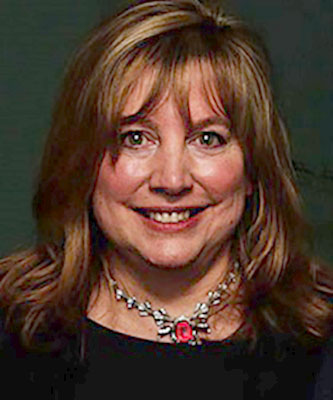 Brooklyn College has joined the Association of American Colleges and Universities (AAC&U), in collaboration with colleagues from The CUNY School of Labor and the University of Florida, for a series of multimedia podcasts centered around issues related to teaching and learning in an online environment.
"Next-Gen Assessment" is coordinated by Dr. Terrel Rhodes, Vice President at the Association of American Colleges and Universities; Tammie Cumming, Ph.D., Associate Provost and Assistant Vice President for Institutional Effectiveness at Brooklyn College; Dr. Gladys Palma de Schrynemakers, Associate Dean for Academic Affairs at the CUNY School of Labor and Urban Studies; and Dr. M. David Miller from the University of Florida. Drs. Cumming and Miller will co-host the videos that accompany the weekly assessment blogs. Isana Leshchinskaya, the Assessment and Accreditation Specialist at Brooklyn College, also assisted on the production of the web-bites.
The series is designed to help meet the needs of educators during this unprecedented time by providing a platform for assessment specialists, educators, and other professionals to discuss timely topics, identify best practices, and share new approaches to digital delivery.
"It is such an honor to serve as a co-host for this series on educational assessment and proactive solutions in this new environment," Cumming said. "We are excited to work with Terrel Rhodes at AAC&U and engage our colleagues throughout the world in a dialogue to provide resources and guidance regarding assessment responsibilities and best practices for faculty, administrators, and institutions."
"I'm incredibly excited to start this national dialogue," said Schrynemakers. "Engaging in the assessment of student learning is not only critical to the student's learning experience, but also the quality of education being offered during these unprecedented times. I'm thankful to the AAC&U for creating a platform for this important and timely discussion and look forward to working alongside my colleagues at Brooklyn College and the University of Florida."
As pedagogy, delivery modes and access challenges continue, the effort will provoke new thinking and new ideas surrounding how higher education faculty, students, institutions and other stakeholders can continue to capture the evidence of student learning necessary for meeting the current and future needs of individuals and society.
Thousands of institutions of higher education have transitioned abruptly to digital modalities in order to sustain instruction and student engagement through the coronavirus pandemic; however, great concern has been expressed throughout the academy about the quality of online instruction and the assessment techniques used to evaluate student learning. Various tactics have been introduced nationally to support targeted and constructive exchanges among professionals dedicated to successful student learning. Yet, few venues are currently available to educators who seek to exchange information about new assessment challenges and emerging best practices. In these times, the most productive way to make progress in distance learning is to create and sustain dialogue among professionals.
Join the discourse on Twitter, Facebook, and LinkedIn or by writing to Ben Dedman at dedman@aacu.org, and add your thoughts to the conversation. Respond with your ideas related to the series or introduce new topics related to digital assessment. You can follow the program on the Liberal Education Blog at www.aacu.org/blog.
Back to BC News