The world-renowned pianist, composer, and educator says the win proves the importance of commissioning new work.
/web/new_2019news/Biegel94x84.jpg
Conservatory of Music Adjunct Professor Jeffrey Biegel's Recording Wins Grammy Award
Feb. 25, 2018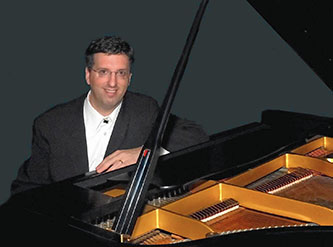 Jeffrey Biegel, an adjunct associate professor in the Conservatory of Music, recorded a new piano concerto in a recording which won a Grammy Award earlier this month as a pianist with the London Symphony Orchestra and conductor JoAnn Falletta on composer Kenneth Fuchs' "Piano Concerto, Spiritualist." The category was best classical compendium. 
"What makes this award so special is that the piano concerto was one of the commissioning projects I organized and raised the funding for through donors, foundations, and orchestras," says Biegel of the "Spiritualist," which was part of a release on Naxos Records of three new concertos and an orchestral song cycle called "Spiritualist/Poems of Life/Glacier/Rush." "The resulting Grammy nod and win has helped validate the importance of commissioning new music, and validates the 20 years I have devoted to getting a dozen new works placed into the repertoire."

Biegel is a celebrated pianist, recording artist, chamber music collaborator, composer, arranger, and educator. He has taught at Brooklyn College for more than 20 years.

"In teaching my students I stress the importance of knowing our fine composers, for one never knows when the day may come when our soloist students will reach out to their composer colleagues and get new music commissioned by them," he says. 
Back to BC News