Support BC
The Brooklyn College Foundation supports Brooklyn College in its mission to provide affordable access to excellent higher education. The foundation's programs include student scholarships, awards and travel support as well as funding for faculty research endowed professorships. This year alone, the foundation financed $1.4 million in scholarships and awards to nearly 1,200 students, $243,000 for professorships, and more than $50,000 in travel stipends to students and faculty. In the addition, the foundation plays a key role in financing major capital construction projects on campus, such as the construction of the new Leonard & Claire Tow Center for the Performing Arts.
As public funding for higher education continues to decline, private philanthropy plays an ever larger role in providing both affordable access and the margin of excellence. Your contribution will make a tangible difference in the lives of our students. Please join us in supporting our mission.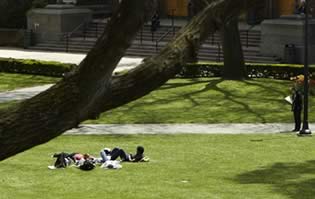 Donate Online Now
Brooklyn College means access to excellent and affordable higher education. Please help us keep this promise. 
Donate Now
WHAT YOU GET
The generosity of the Brooklyn College Foundation is one of the reasons that our faculty continues to excel in so many fields.
Edwin Burrows
Distinguished Professor of History
WHY YOU GIVE
Brooklyn College helped me understand the natural, social and cultural world, which prepared me to live and enjoy life.