We Stand Against Hate
"We Stand Against Hate" has been a campus fixture since spring 2017. Throughout the year, the initiative features lectures, workshops, concerts, programs, and events that reflect our ongoing commitment to elevating dialogue, enhancing understanding and compassion, and celebrating the voices that make up our diverse campus community.
We Stand Against Anti-Semitism
January 3, 2022
Dear Brooklyn College Community,
In late December, a Brooklyn College student and a friend were beaten and called "dirty Jews" in an incident that is being investigated as a hate crime in Bay Ridge. The College denounces hatred and stands in solidarity with the student and members of the Jewish community, as well as any community that is subjected to acts of targeted hate. Antisemitism has no place at Brooklyn College. If you believe that you have been discriminated against on the basis of religion or any other protected identity with regards to a Brooklyn College program, please contact my office.
Thank you,
Anthony Brown, Esq.
Chief Diversity Officer and Special Assistant to the President
Office of Diversity and Equity Programs
Brooklyn College
718.951.4128
Anthony.Brown@brooklyn.cuny.edu
Students, staff at Brooklyn College discuss support for LGBTQ+ community on campus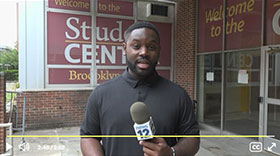 Staff and faculty at Brooklyn College ​spoke with News 12 about the support and resources they are making available to students and members of its LGBTQ+ community.
Celebrating Diversity Newsletter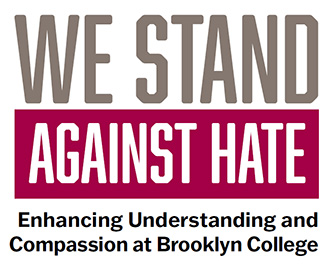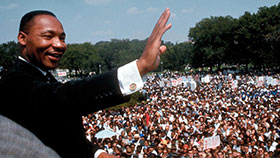 People fail to get along because they fear each other; they fear each other because they don't know each other; they don't know each other because they have not communicated with each other.
— Martin Luther King, Jr.
I understand their meaning,
It could and did derive
From living on the edge of death
They kept my race alive
By wearing the mask!
— Maya Angelou