We Stand Against Hate
"We Stand Against Hate" has been a campus fixture since spring 2017. Throughout the year, the initiative features lectures, workshops, concerts, programs, and events that reflect our ongoing commitment to elevating dialogue, enhancing understanding and compassion, and celebrating the voices that make up our diverse campus community.
Zoom bombing incident during Holocaust Remembrance Day
Dear Event Organizers,
Ms. Tunji Fussell in my office previously reached out to express our disdain for the horrific and reprehensible Zoom bombing incident that took place in an event you hosted on Holocaust Remembrance Day. The disruption is particularly disturbing given the historical and present contributions that members of the Jewish community have made to Brooklyn College.
The increased use of technology for programs of late has, unfortunately, resulted in a significant increase in the number of Zoom bombings related to religion, race, gender, sexual identity, and other diverse experiences that we value here at Brooklyn College.
While we may not be able to prevent these egregious acts, we will certainly do our very best to prevent those who assault the values of Brooklyn College from having a platform.
Racism/antisemitism shown in the Zoom-bombing is condemned by the school. Brooklyn College condemns all forms of racial, religious or any type of discrimination based on protected activity or class.
In solidarity,
Anthony Brown, Esq.
Chief Diversity Officer
and Special Assistant to the President
Office of Diversity and Equity Programs
Brooklyn College
718.951.4128
Anthony.Brown@brooklyn.cuny.edu
Statement by CUNY Chancellor Matos Rodríguez on the Deadly Shootings in Atlanta
"The unconscionable violence that erupted last night in Atlanta has absolutely no place in our society. On behalf of the CUNY community, I offer condolences to the families of the eight people, six of them Asian women, whose lives were taken in yet another senseless shooting spree. Although the shootings have not yet been classified as hate crimes, they come at a time when the nation is struggling to repudiate a sustained uptick in bias-fueled attacks against Asian Americans and Pacific Islanders. These latest murders also reflect the deep-seated misogyny that continues to degrade our culture.
"In this distressing moment, we must again come together in unity, as individuals and as a university, and acknowledge our interconnectedness. We must reaffirm our commitment to building a society that fully champions diversity and equality, tolerance and inclusion."
View the statement on the CUNY website.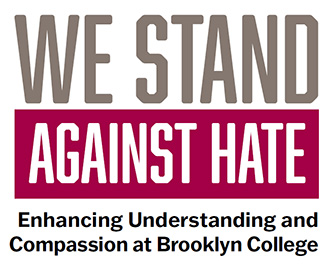 I understand their meaning,
It could and did derive
From living on the edge of death
They kept my race alive
By wearing the mask!
— Maya Angelou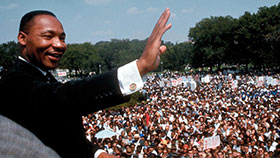 People fail to get along because they fear each other; they fear each other because they don't know each other; they don't know each other because they have not communicated with each other.
— Martin Luther King, Jr.