Career Champions
The Career Champion was created to recognize outstanding faculty, staff members, and alumni who have gone above and beyond to support students in their career pursuits. Students and alumni were asked to nominate someone who made an impact on preparing and reaching their career goals.
We received more than 50 nominations acknowledging those who have served as career champions. The decision was very difficult. The support students receive outside of the Magner Career Center is critical to their success, and it means a lot to the students to have the support. We selected eight faculty, one staff member, and one alumna.
The 10 winners/champions are: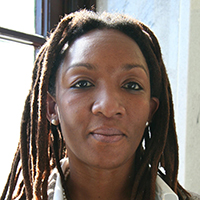 School of Humanities and Social Sciences
Professor Marie Lily Cerat, Africana Studies and Modern Languages and Literatures
"Professor Cerat is a very unique educator. She brings politicians into her classroom, people whom you would have never thought would show up at Brooklyn College. She even brought someone from Obama's administration. Through these connections, she gave me a space for me to feel comfortable. Additionally, she encourages me to work hard for what I want in life. Her class was a family, and she set the standards high, but we accomplished it. We've built a temporary family in the classroom, but a long lasting network out of the classroom. Professor Cerat deserves this award because she goes out of her own will to network with top people in order to support her children, which shows how powerful her leadership skills are."—Nasim Almuntaser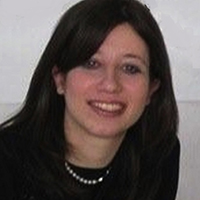 School of Natural and Behavioral Sciences
Professor Devorah Kletenik, Computer and Information Science
"Professor Kletenik deserves to be recognized for her dedication to her students. Her support of my game concept has led me to become a game development professional, which had been a childhood dream of mine, and could potentially not have been realized without her believing in me. Furthermore, she frequently invites me to do guest talks with her newest game programming students, where I discuss successful practices when trying to locate highly competitive game development careers with her class. Often, I get the chance to provide feedback on portfolios, projects, résumés, and opportunities. Her inviting me to speak helps create a networking opportunity for her students, which is incredibly helpful in the game development field. Without Professor Kletenik's continued guidance and support, I would never have had opportunities that I've been given, and I am extremely grateful and hope she can be recognized as the wonderful, dedicated professor that she is."—Mike Williams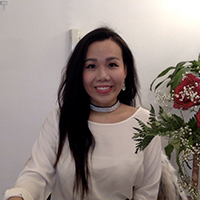 Koppelman School of Business
Professor Ngoc Cindy Pham, Business Management
"Professor Pham goes above and beyond what is required of a professor. She always makes sure to teach in an interactive style, engaging all her students, and is sure to be there in the event that they need help. She encourages her students to seek her assistance with whatever the matter may be, especially in seeking an internship or job opportunity."—David Asatryan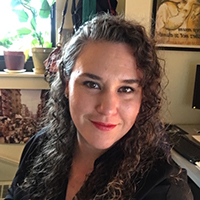 School of Visual, Media and Performing Arts
Judith Kenny, Director of Academic Affairs and Operations in Film
"She is easily the most helpful, giving, understanding, and attentive woman within the Film Department—possibly within the college as a whole. Without her, I sincerely would not have enjoyed my college experience as much as I did, nor would I even have been able to afford living here in Brooklyn. It's amazing to me that, with how much she has going on as the head of the Film Department, she can always make time to meet with me and make sure everything is going well. She deserves an immense amount of credit for being such a hardworking and caring woman."—Ian Bridgman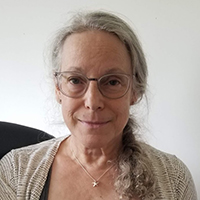 School of Education
Professor Eleanor Miele, Secondary Education
"She always had a smile and good humor and was patient with my inquiries on science and physics. I also noticed she always was busy and had a line of people in her office she would always be helping. A good person."—Pablo Garcia
Faculty With the Next Highest Overall Score Regardless of Their School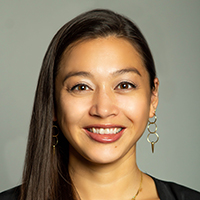 Professor Erika Niwa, Psychology
"Professor Niwa always makes time to see her students and help them in any way she can. She is willing to look for opportunities for students, share her knowledge, and lend a helping hand in their academic and professional path. She is always looking to educate herself more to learn and connect with students and those around her in a better light."—Victoria Martinez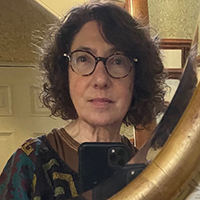 Department Chair/Professor Ellen Tremper, English
"Too often folks don't appreciate the value of applied knowledge and transferred skills. In an era of a push for STEM, we need to shine a light on the many dedicated professionals who have given tech leaders core skills and processes that they apply to their work in tech (and in my case data). I hope that career champions are multiple folks across campus—but also holistically embody that being a champion means mentoring for the long term. Thank you!"—Aileen Gemma Smith (née Fedullo)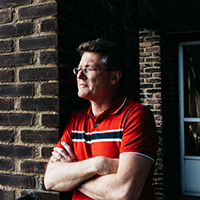 Professor Philip Napoli, History
"Since coming to Brooklyn College in the fall, Professor Napoli has continually demonstrated to me his commitment to helping students achieve success. Whether myself, my fellow history majors, or the Brooklyn College Historical Society, Professor Napoli has always been endlessly helpful and encouraging. I have no second thoughts about recommending a visit to his office to other students, and I am sincerely thankful to the students and faculty who recommended the same to me."—Ian Ezinga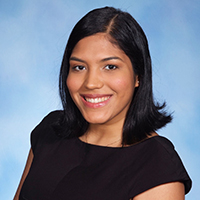 Natalie Miolan '19, Morgan Stanley
"She was very eager to help me through the application for Morgan Stanley internships. She went on call with me without any hesitation and answered all my questions without cutting me short. I loved her positive attitude and willingness to keep in touch. I really appreciated her welcoming attitude and willingness to help Brooklyn College students like me land internships in Morgan Stanley."—Khilola Vahobova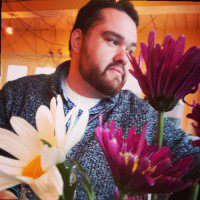 Daniel Frazer, Higher Education Case Manager Services, Student Affairs
"College itself is a tough experience for some, and for me, it became very difficult to the point where I was facing issues all around me both academically and personally. Daniel saw this, never gave up on me, and always gave his all, and it saw me succeed. I know for sure that I can't be the only one who has seen his effort and work, and I'm positive that other students can bring up similar experiences that I've had. He's truly an undisputed career champion. College can be difficult, and he never once turned his back on me, and always was there to make sure I was in the position to succeed, not only in school, but in life after school as well. I am forever indebted to him and will always be grateful that I met him."—Mohammad Khan
We hope to celebrate and recognize the winners when we are back on campus.
Congratulations again to all the nominees for showing their commitment and dedication in supporting students in reaching their career goals.
Thank you to Lisa from the Office of Alumni Engagement, Rich from the Learning Center, and the three Magner Career Center student staff who are students in the School of Humanities and Social Sciences and the School of Natural and Behavioral Sciences who formed the committee to select the first Career Champion winners.