Department Colloquia
Spring 2021 Schedule
All talks will be held remotely, via Zoom.  Registration links are displayed below, alongside each scheduled talk.
Check here for updates to the schedule as the semester progresses.
Thursday, March 18, 12:30 p.m.
Speaker: Chris Doran (University of Cambridge, UK)
Title: Are Imaginary Numbers Real? An Introduction to Geometric Algebra
Registration link: https://us02web.zoom.us/meeting/register/tZUocuqsqDsiE9bTCj_EdIkJUge4aBqCC0Ql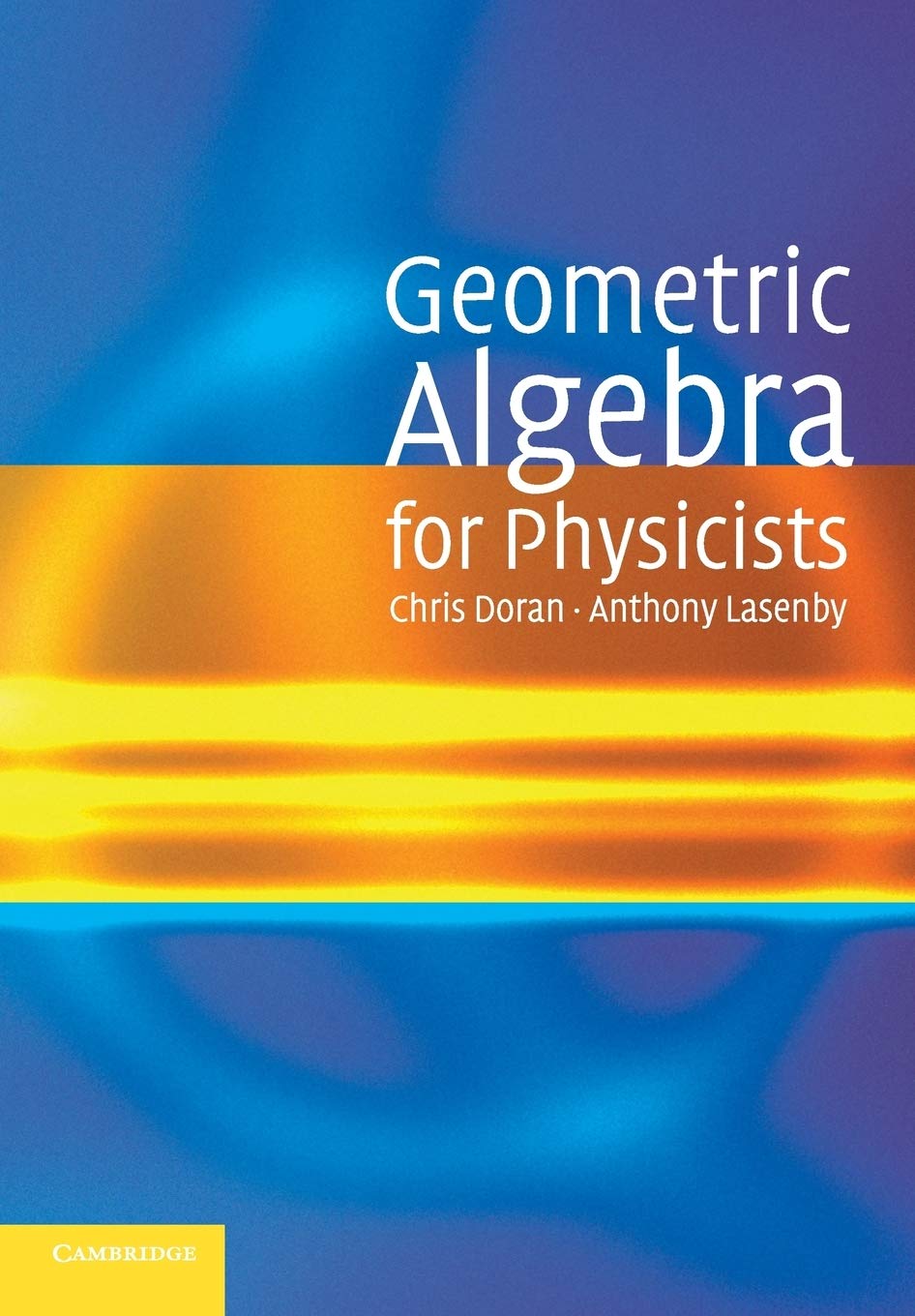 Abstract: This talk asks the fundamental question 'how should we define multiplication for vectors?'. The answer, the geometric product, has been known for over a century, but surprisingly is not routinely taught. We will explore the properties of the geometric product and show how it sheds light on many mysteries in mathematics and physics, including the origin of complex numbers. The talk will assume no prior mathematical ability beyond familiarity with the basic properties of vectors and complex numbers.
Biography: Chris Doran is Director of Studies in Physics for Sidney Sussex College at Cambridge University, and splits his time between research and working with early-stage companies. He founded Geomerics in 2005, developing graphics technology that has since been used in 100s of games, including FIFA, Star Wars Battlefront and Overwatch. Geomerics was acquired by Arm in 2013, where Chris served as a Research Director and Entrepreneur in Residence until 2018. He is the author of many research papers and a book on Geometric Algebra.
Tuesday, April 27

, (postponed, check back for revised date) 12:30 p.m.

Speaker: Leo Tsai (Beth Israel Deaconess Medical Center and Harvard Medical School)

Title: An Introduction to Diagnostic Radiology

Abstract: Diagnostic imaging is consistently recognized amongst physicians as one of the major advancements in medicine; over 75 million CT and 40 million MRI scans are performed in the US every year. Medical imaging has also driven the development of minimally invasive procedures, from cardiac stenting to biopsies to tumor ablations. This talk provides an overview of the history of radiology and key contributions from physicists, from x-ray generators to magnetic resonance imaging, with lots of examples from current clinical practice and hot topics in medical imaging and physics research.  

Registration link: 
Date: Tuesday, May 11, 2021
Speaker: Sarah Bridle (University of Manchester, UK)
Title: Change your diet: the easiest way to help reduce your climate impact
Abstract: I have been studying dark matter and dark energy for the last 20 years, but  when my kids started school I started to think about our own planet in the next 20 years and beyond. I learned about climate change properly for the first time, how it threatens worldwide food production, and how food causes about a quarter of all global warming. I wanted to know how much each of my food choices was contributing, and why. I delved into the academic research literature, and summarized the results in simple charts. The charts make it easy for the non-specialist to see the impacts of different meal options, and show that some easy food switches can reduce food greenhouse gas emissions by 90 percent. Most of us make many food choices every day, and by changing these we can significantly reduce climate change caused by food, and free up land that can be used to help reduce climate change overall.
Registration link: https://us02web.zoom.us/meeting/register/tZYtdOCtrDwoHNGOJTkbFMiVa8t97om1F0B0
Date: Tuesday, May 18, 2021
Speaker: Viraht Sahni, Brooklyn College and The Graduate Center, CUNY
Title: New Perspective on the Quantum Theory of Electrons
Abstract: This talk is on a new perspective on the quantum theory of electrons: N electrons in an external static electromagnetic field E(r) = −∇v(r)/e; B(r) = ∇×A(r), as described by the Schrödinger-Pauli equation. (The equation goes beyond Schrödinger theory in that it explicitly accounts for the spin moment of the electron in the Hamiltonian.) The perspective is that of the individual electron via its equation of motion or 'Quantal Newtonian' First Law. The Law is in terms of 'classical' fields whose sources are expectation values of Hermitian operators taken with respect to the wave function. As such the perspective hews to the Born interpretation of quantum mechanics. The Law, derived from the Schrödinger-Pauli equation, leads to new physical insights. The Law states that the sum of the external Fext(r) and internal Fint(r) fields experienced by each electron vanishes. The external field is a sum of the binding electrostatic field E(r), and the Lorentz L(r) field which appears naturally via the derivation. The internal field is the sum of the electron-interaction E(r), Kinetic Z(r), Differential Density D(r), and an Internal Magnetic Im(r) component. These fields, via their quantal sources, are representative, respectively, of properties of the system: correlations due to the Pauli principle and Coulomb repulsion, kinetic effects, the electron density, and internal magnetic effects. In summing the Law over all electrons, the contributions of the internal field vanishes, thereby leading to Ehrenfest's First Law Theorem. The perspective is elucidated by application to the spin-correlated Triplet 23S state of a 2-dimensional 2-electron semiconductor quantum dot in a magnetic field. The parallelism of the field perspective with the fields of classical physics then provides, in that context, an argument for determinism in quantum mechanics.
Registration link: https://us02web.zoom.us/meeting/register/tZEudOqvrT8pGdx5YaKYCglWTiShOL4kMvfI
Date: TBC
Speaker: Steven Vallone, Department of Physics, Brooklyn College and The Graduate Center, CUNY
Title: TBC 
Abstract: TBC
More Information
All Colloquia are via Zoom.  Please direct any enquiries to Karl Sandeman.